There is an old Chinese Proverb that is very popular and commonly-used in the adoption community.  It says: "An invisible red thread connects those who are destined to meet, regardless of time, place or circumstances.  The thread may stretch or tangle, but will never break."  The Proverb symbolizes the bond that all adoptive children have with their adoptive parents, even before they meet. I am part of an organization that gives back to adoptive families in my community through photography. Red Thread Sessions offer different options to capture this amazing new chapter including a family portrait session within the first three months of their finalized adoption, a birth session of the child being born into an open adoption or a homecoming session at the airport to capture the family's first moments all together! Adoption has touched my family, so volunteering my time for such an amazing cause is definitely a work of heart for me.
This was such a fun experience for me because I am usually a perfectionist and like to have most of the variables of my portrait sessions set up the same way for every session, that way I know exactly how to create the sweet portraits everyone loves! But there is something to be said for jumping into a real life experience in a new place to capture as the raw and magical moments happening in real time.
I had the absolute honor of being at the airport on Thursday evening to greet Vivianne arriving from China and capturing her becoming the newest family member in the Lamont family! She is their first little lady with three handsome big brothers to chase around. Even after a 15 hour flight from China (not to mention customs and becoming a US. Citizen!) Vivi was in such a good mood! Helen was away for two weeks without her boys, so they were all so excited to see each other again too. It was just a big, exciting homecoming for everyone! I hope you enjoy the beautiful beginning to Vivi's new story!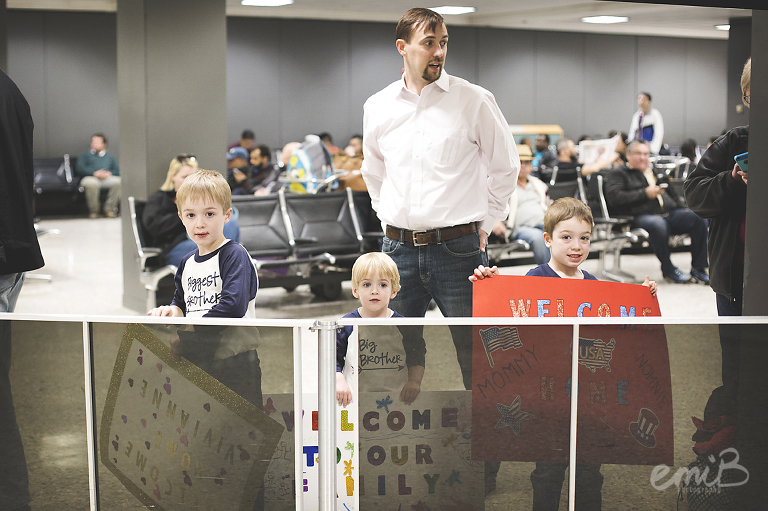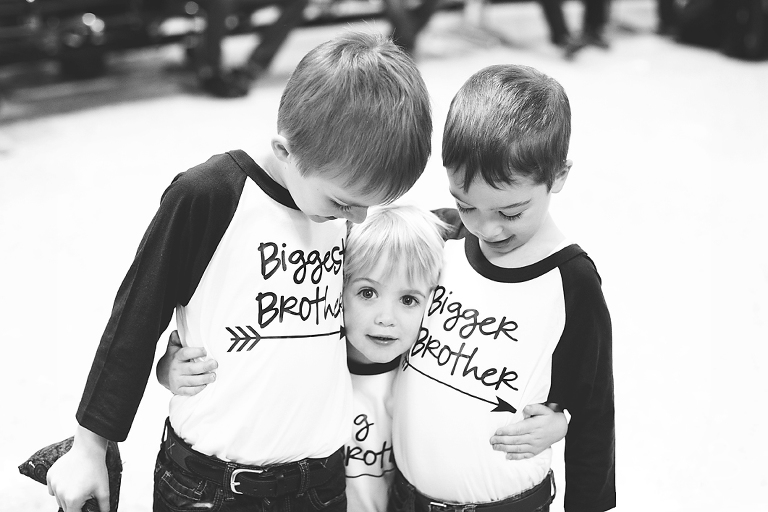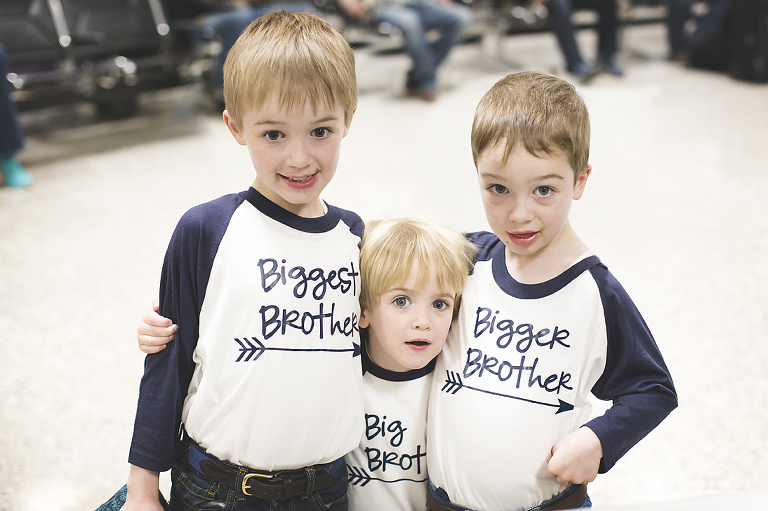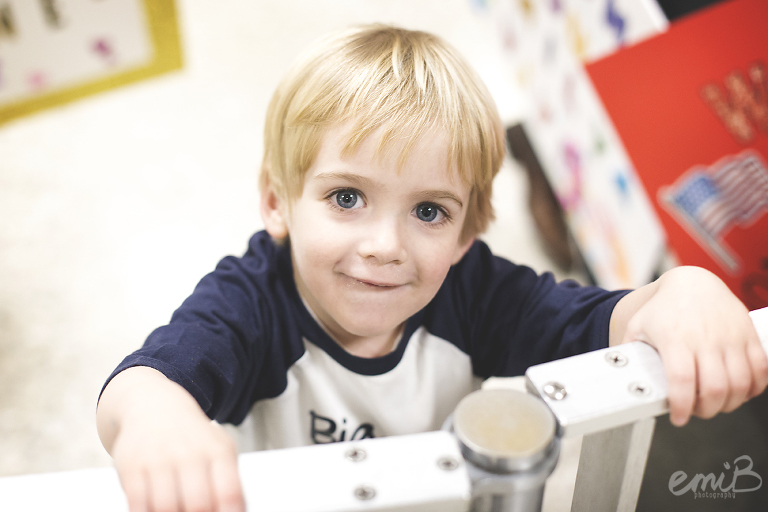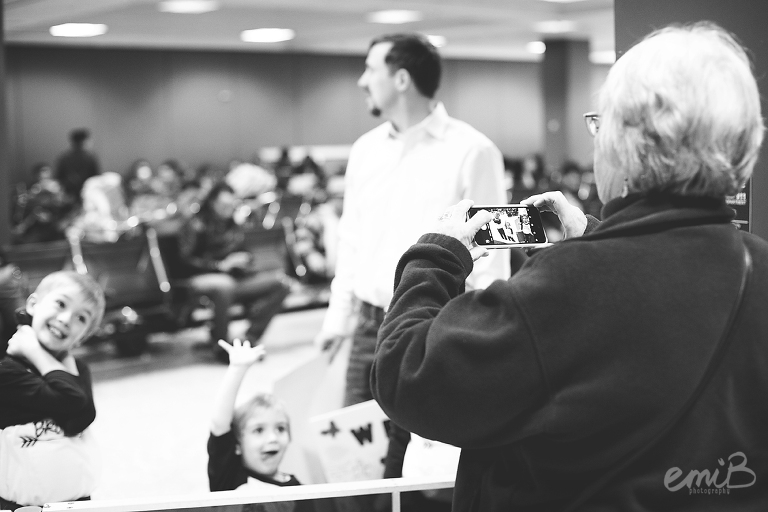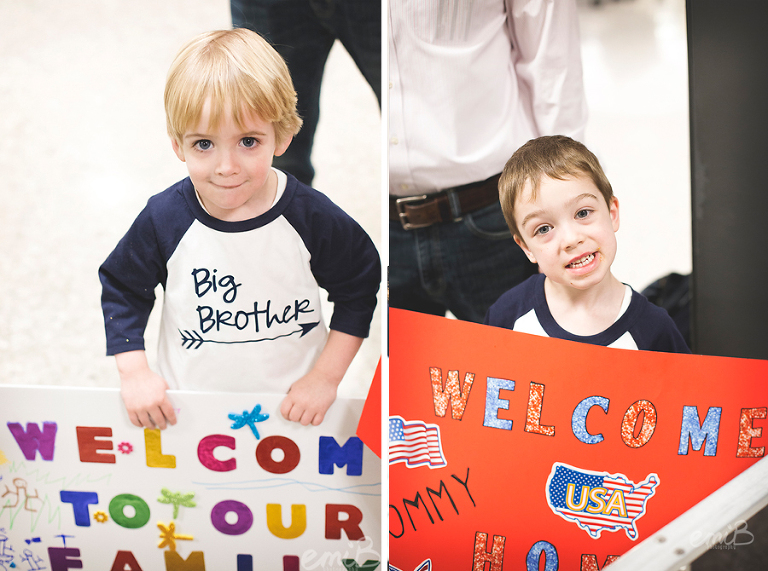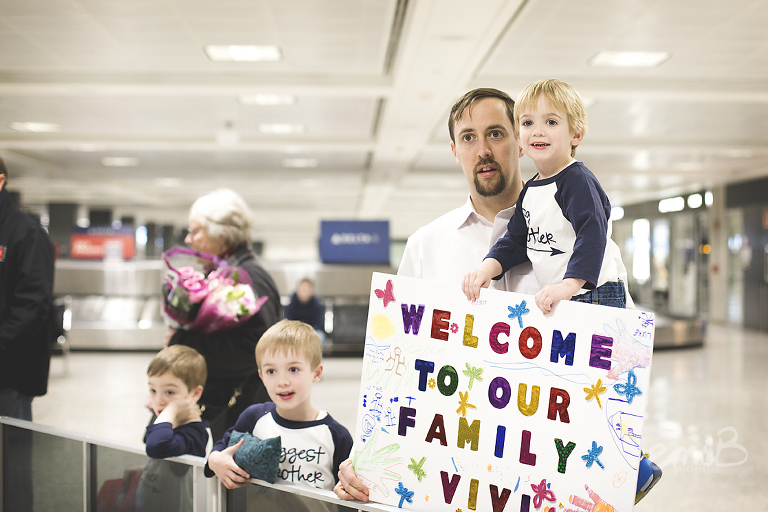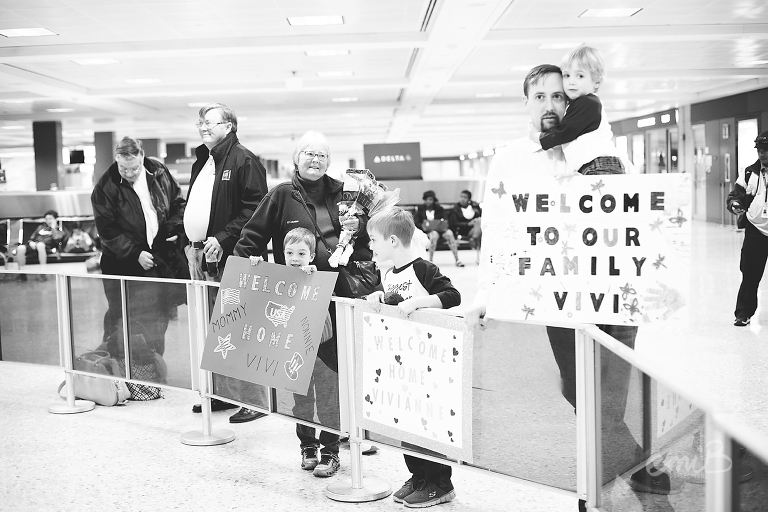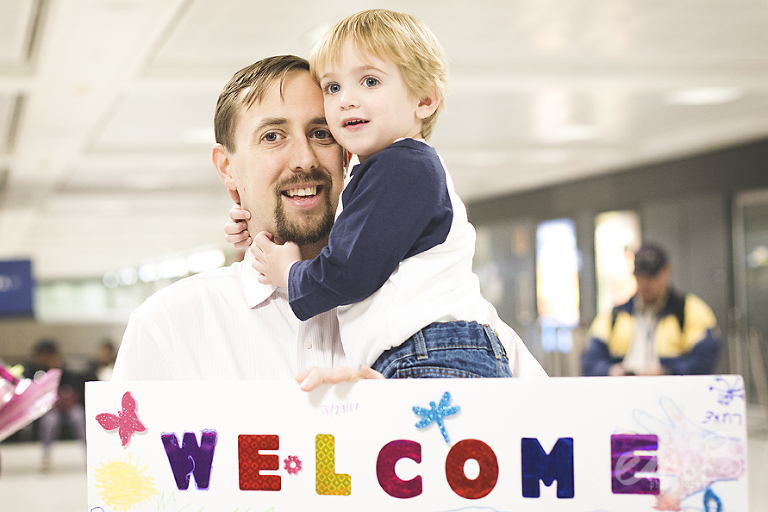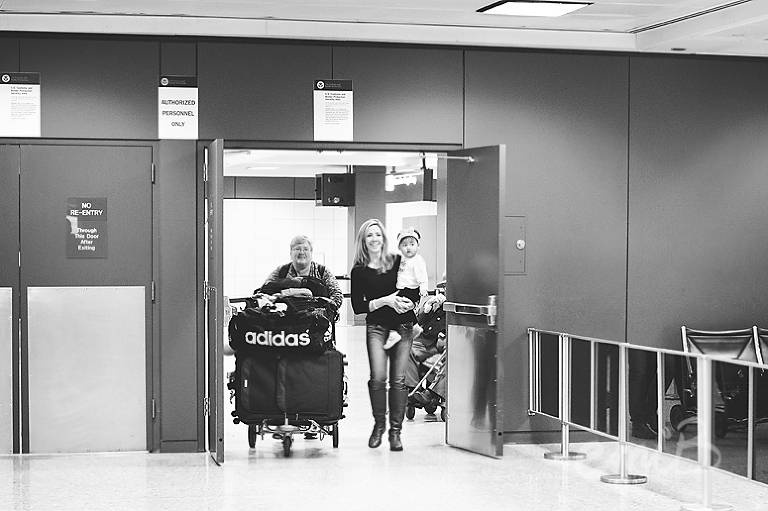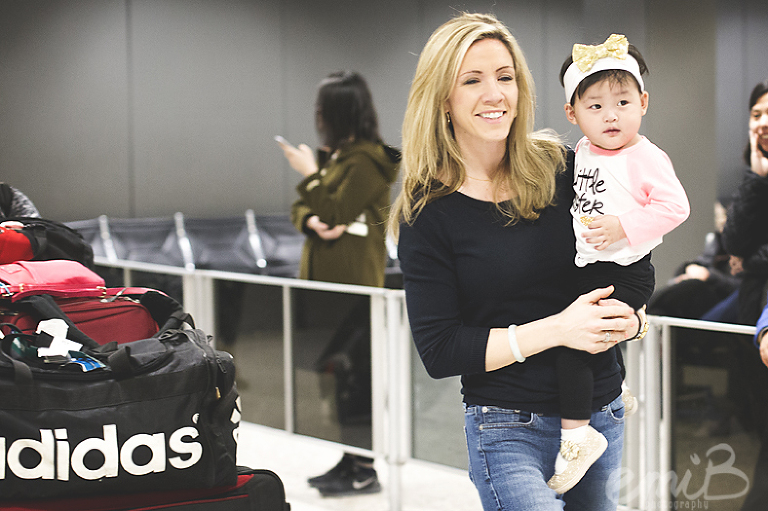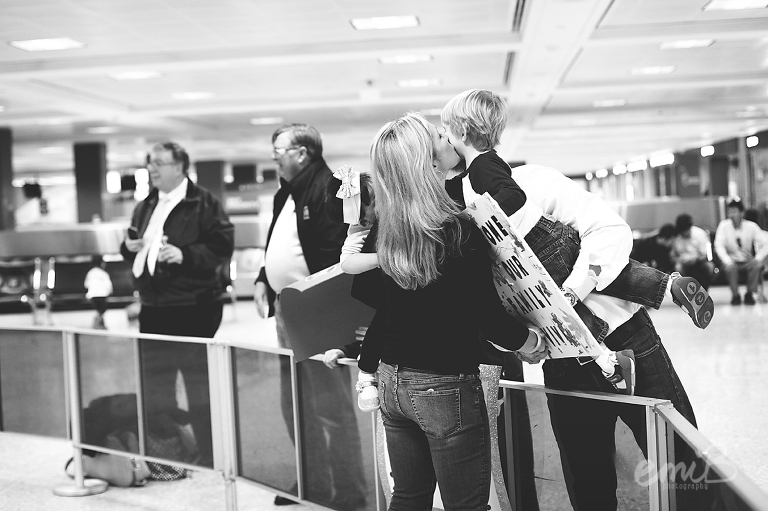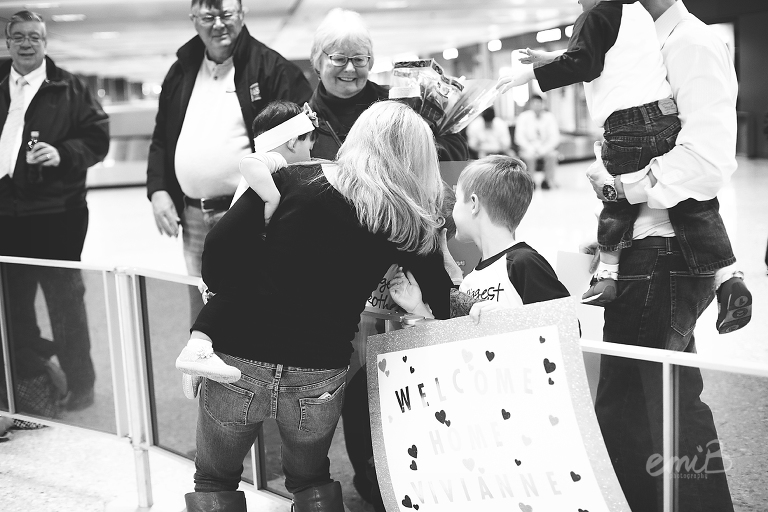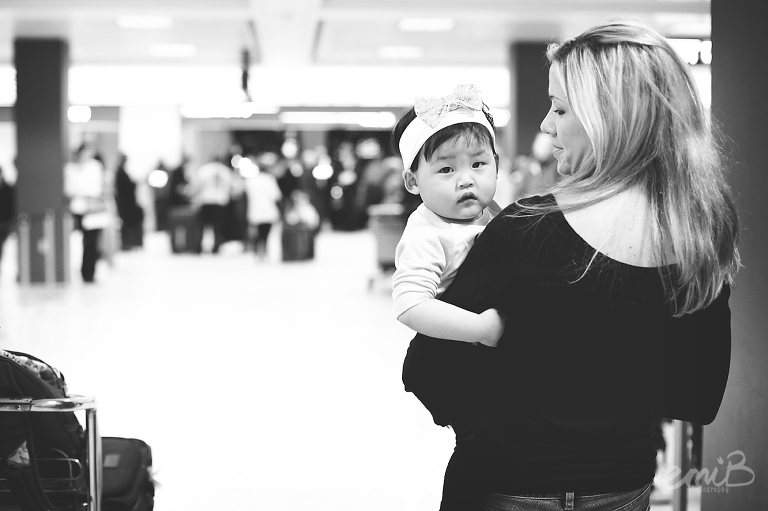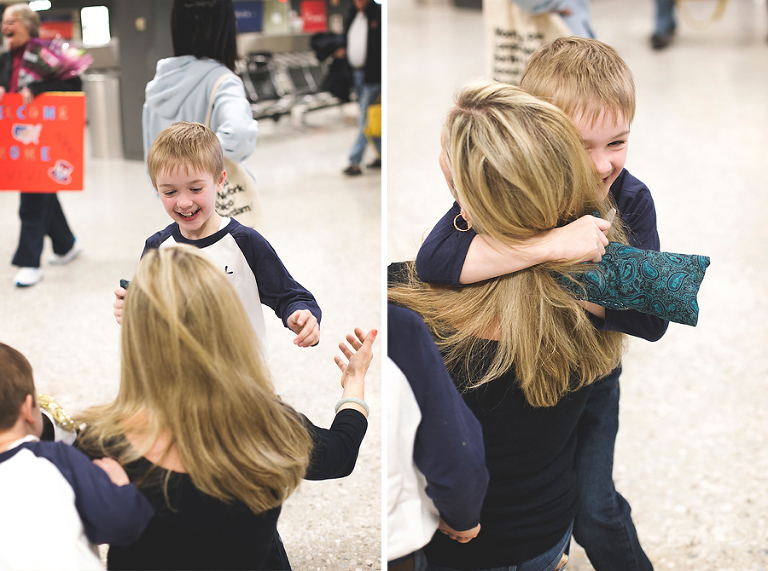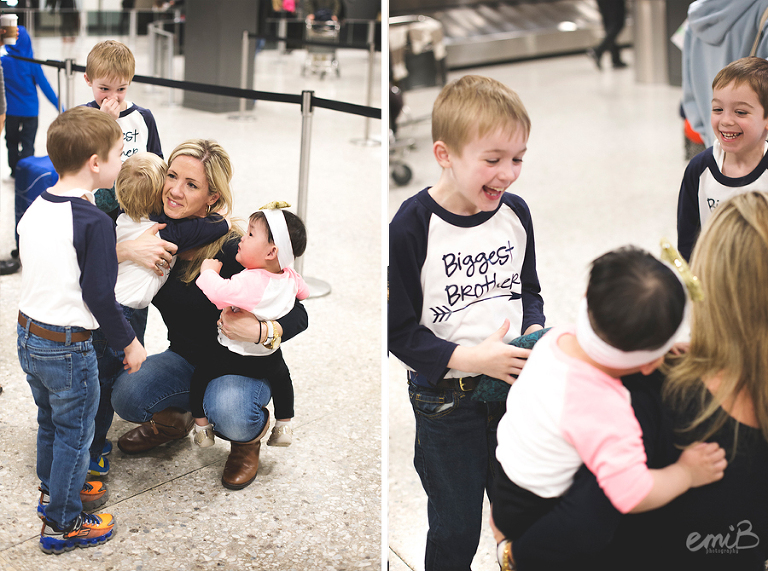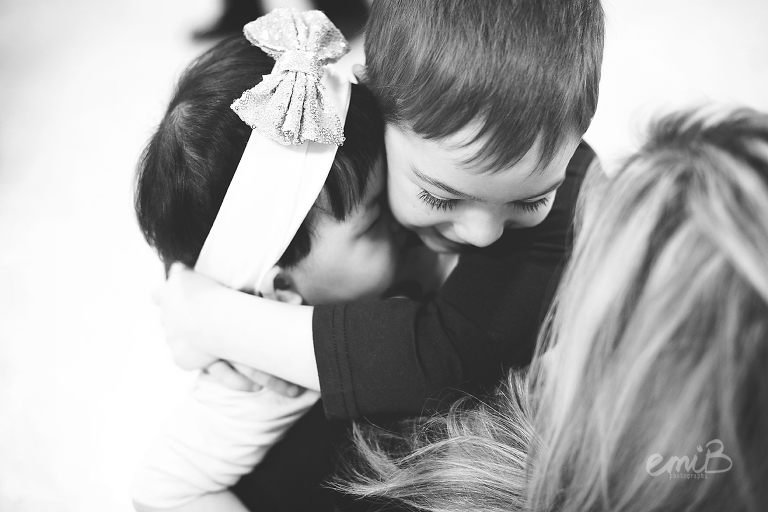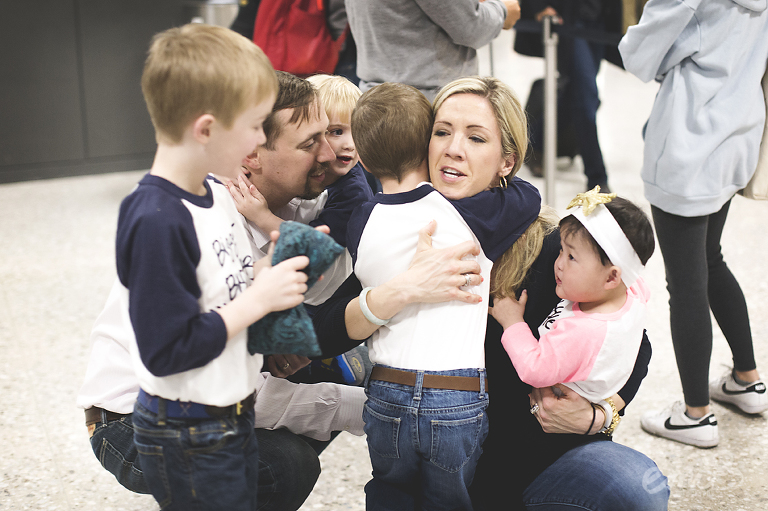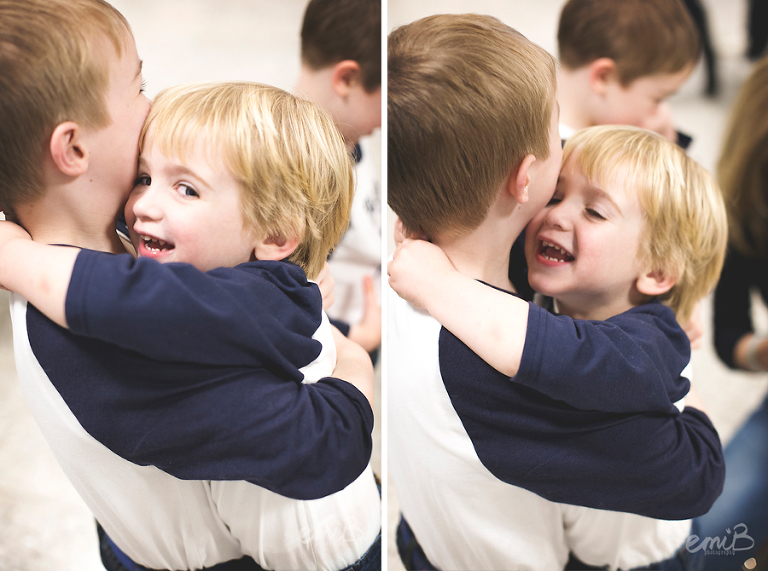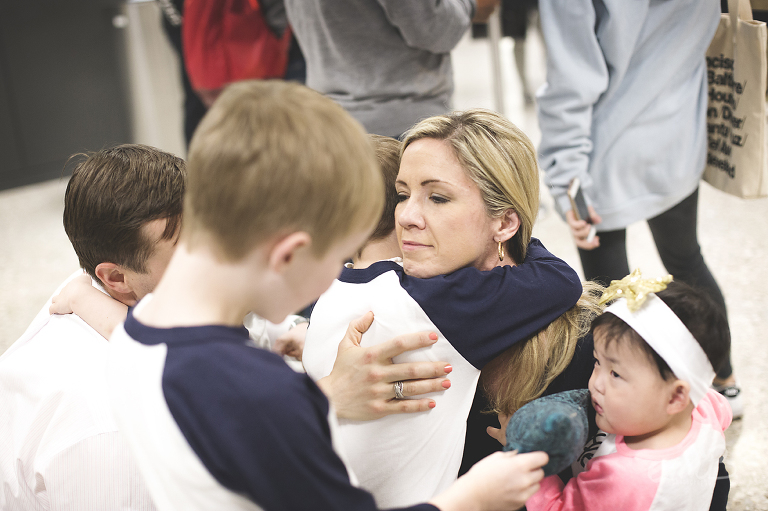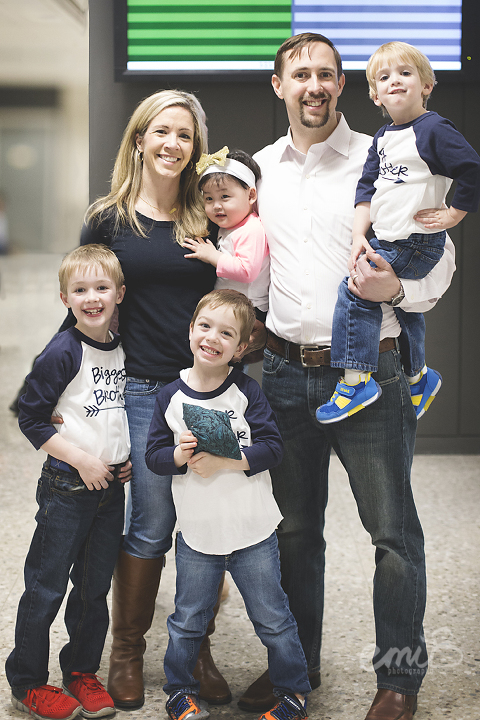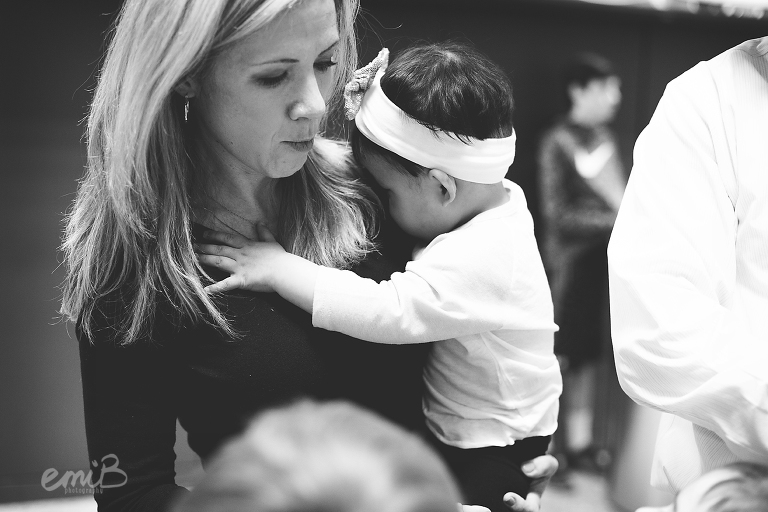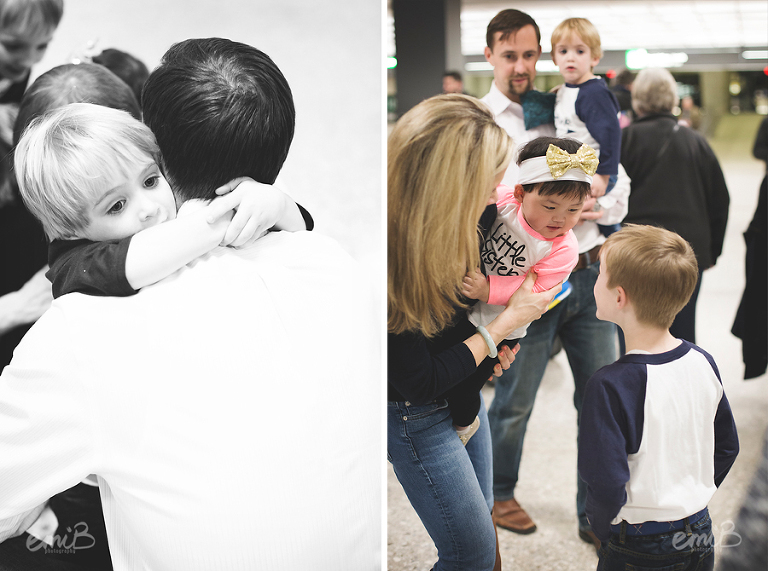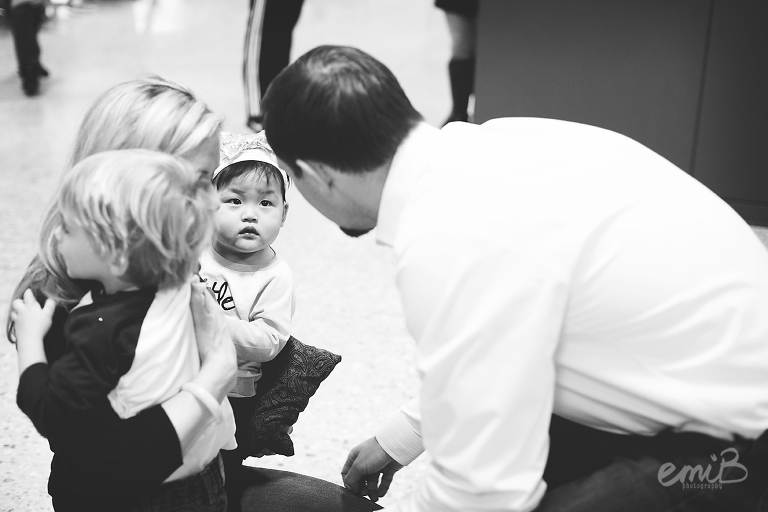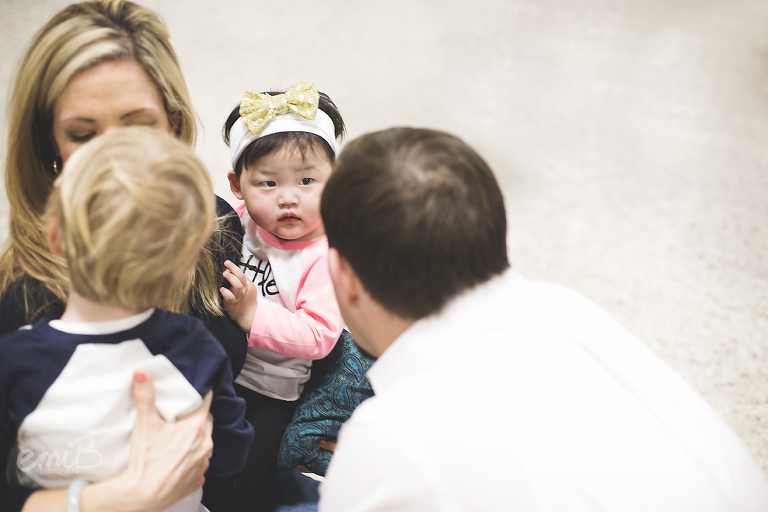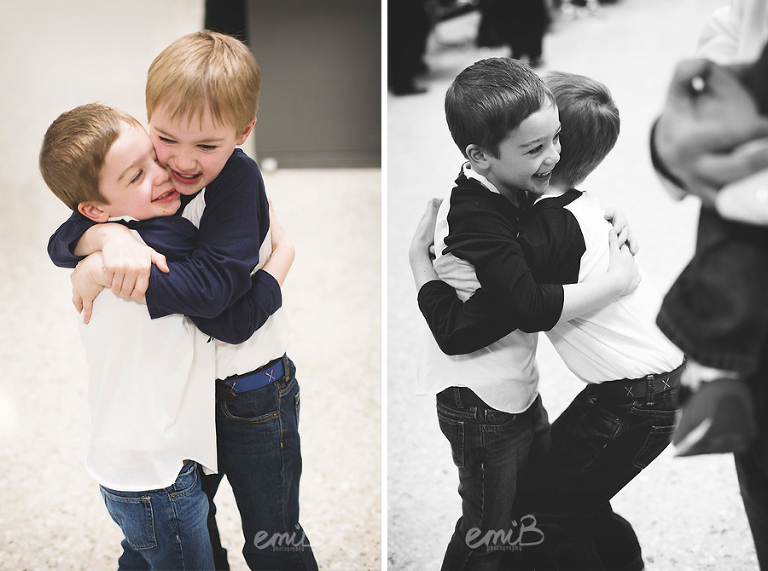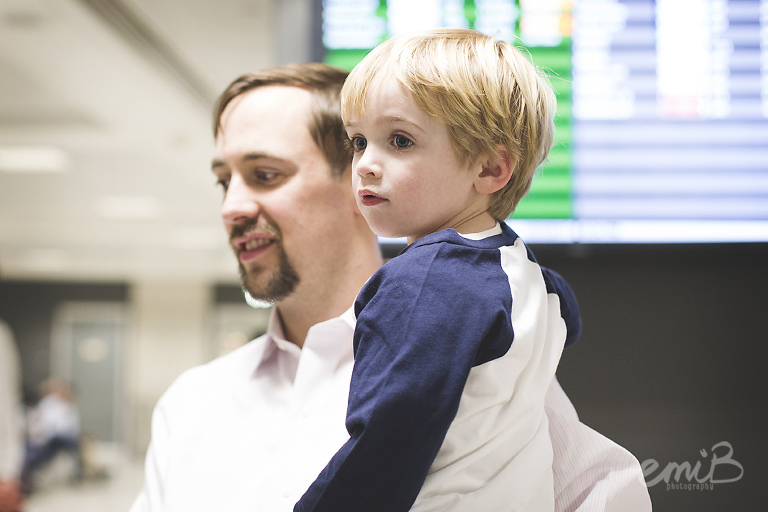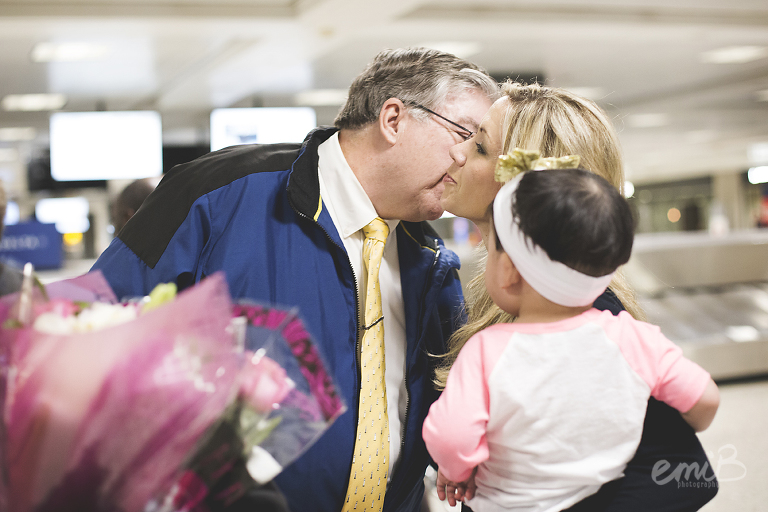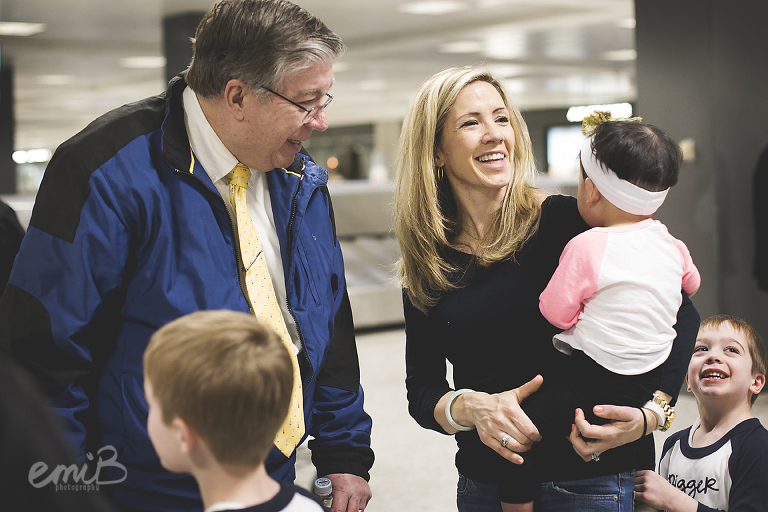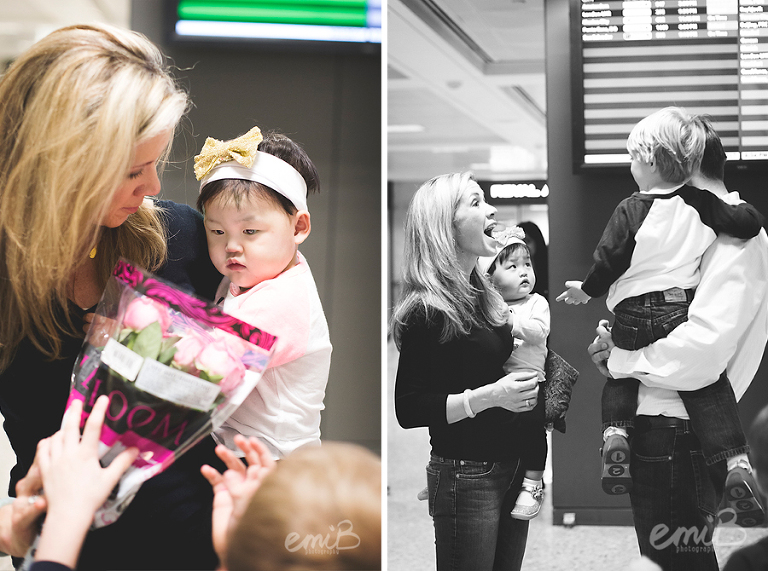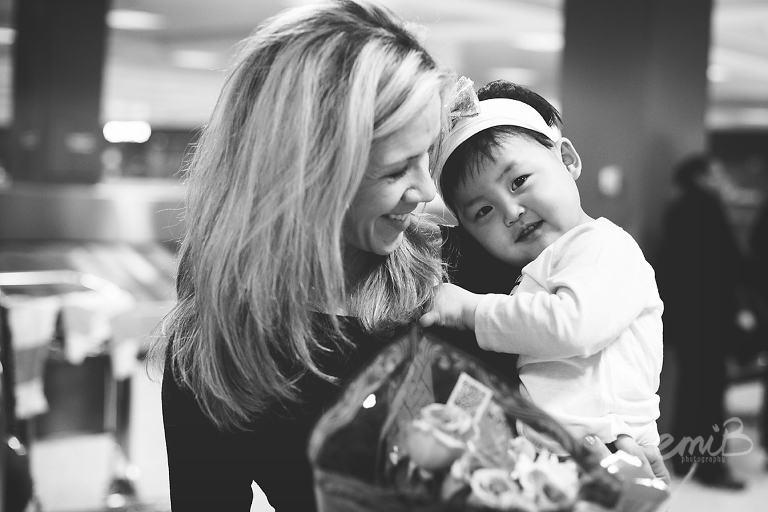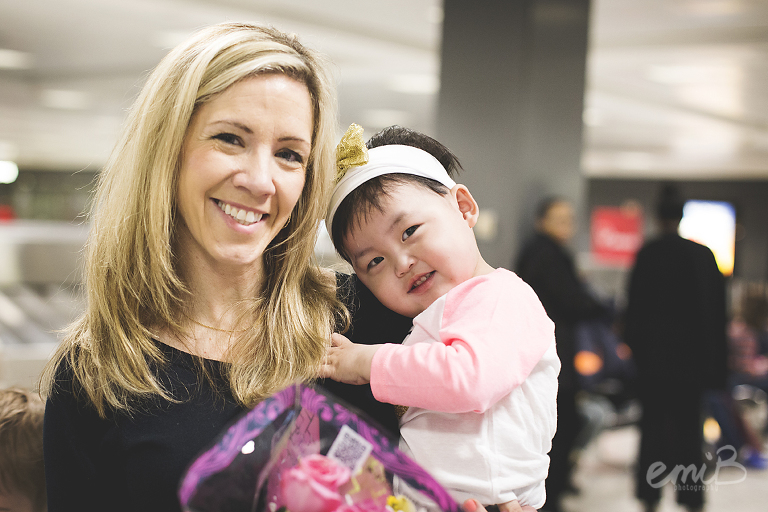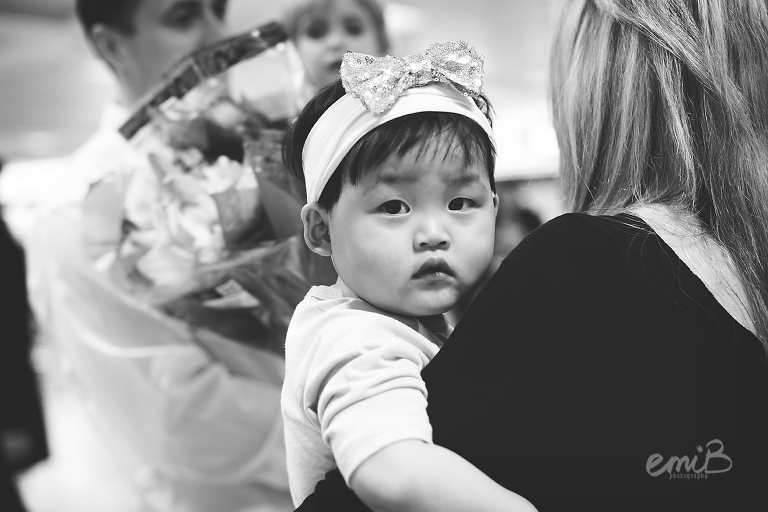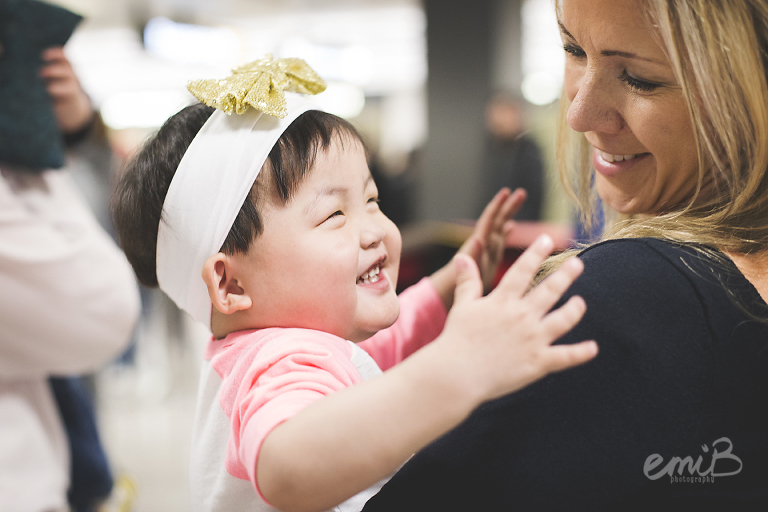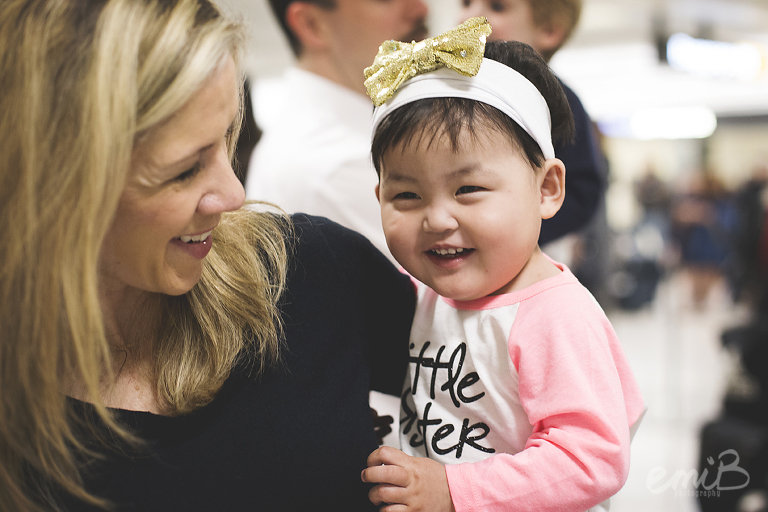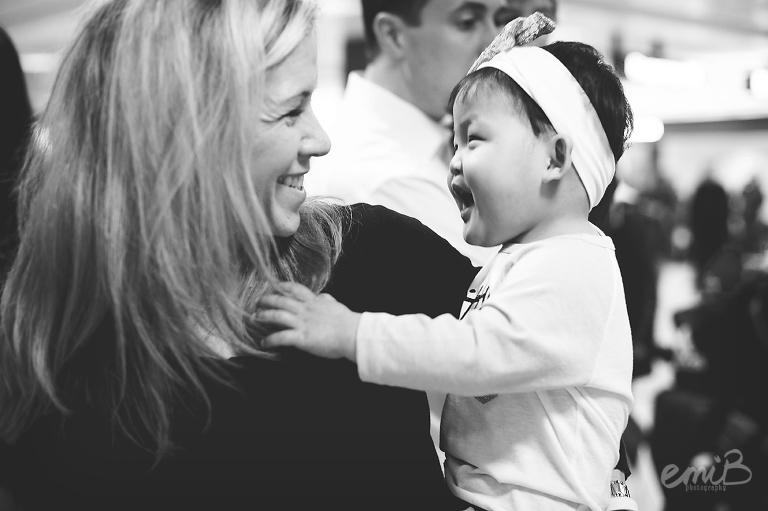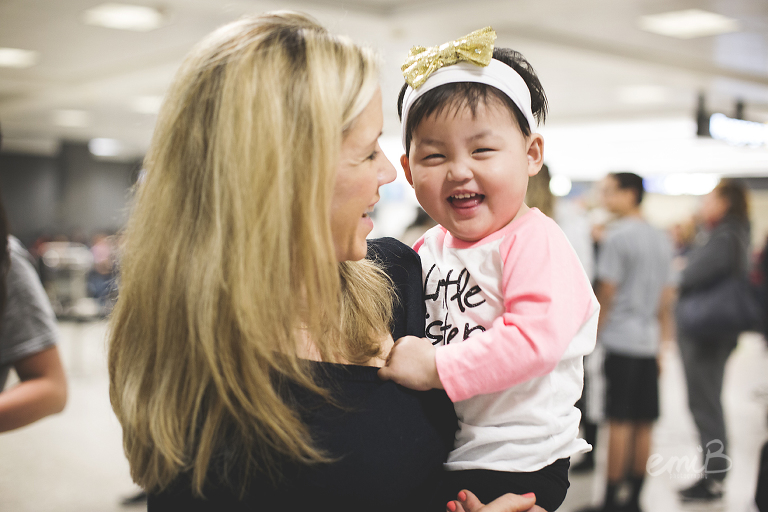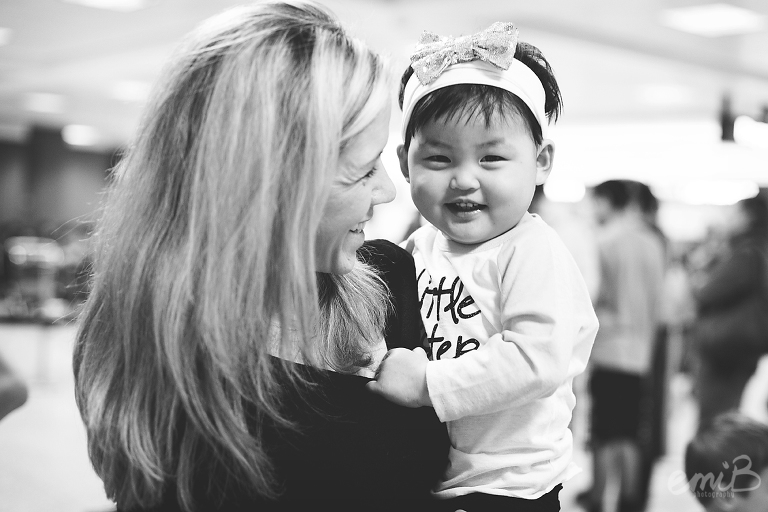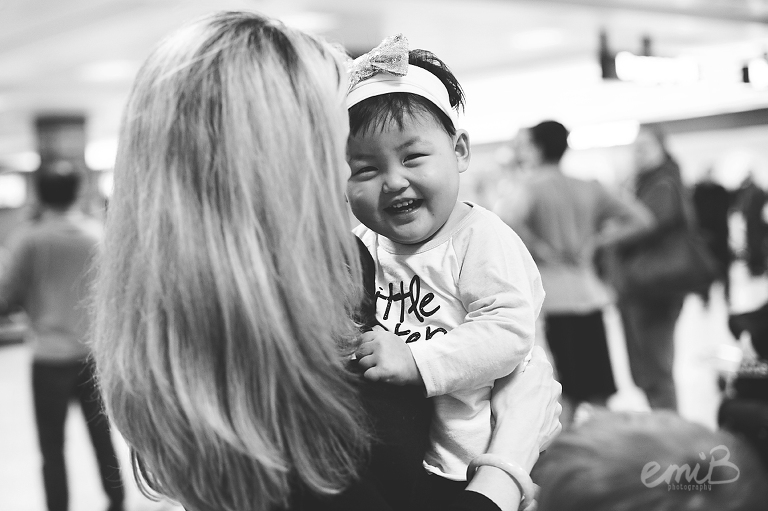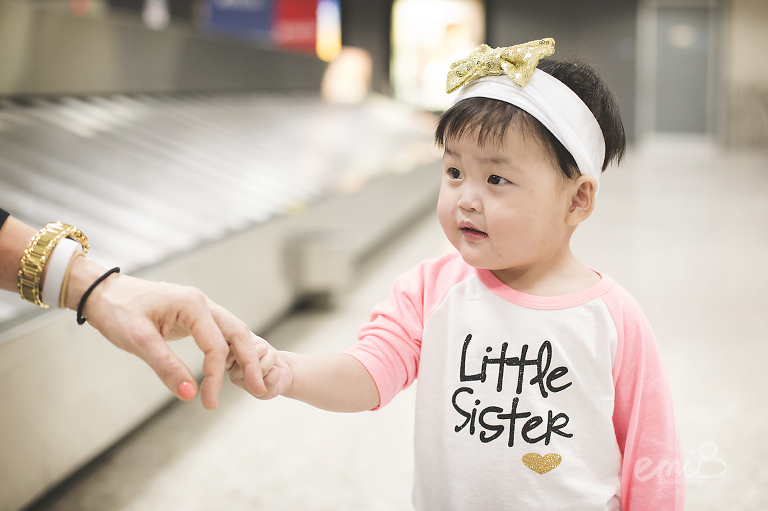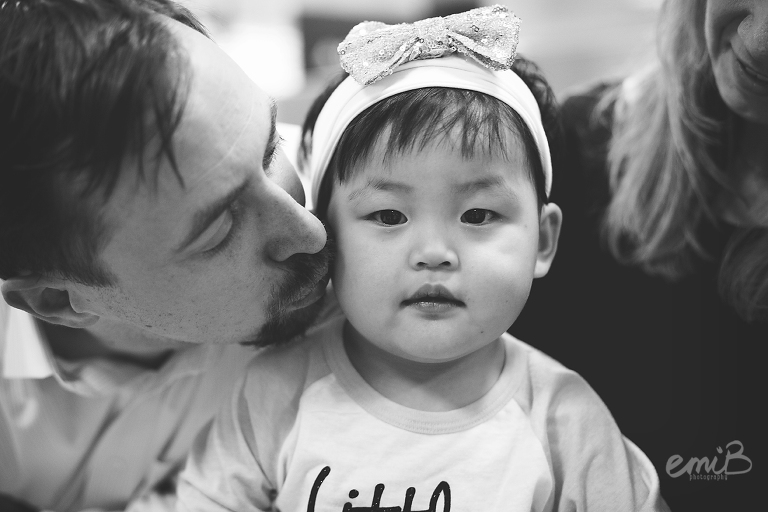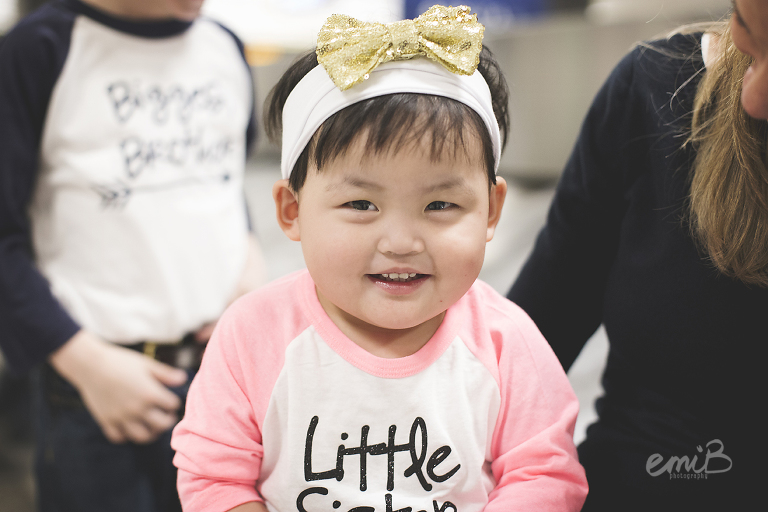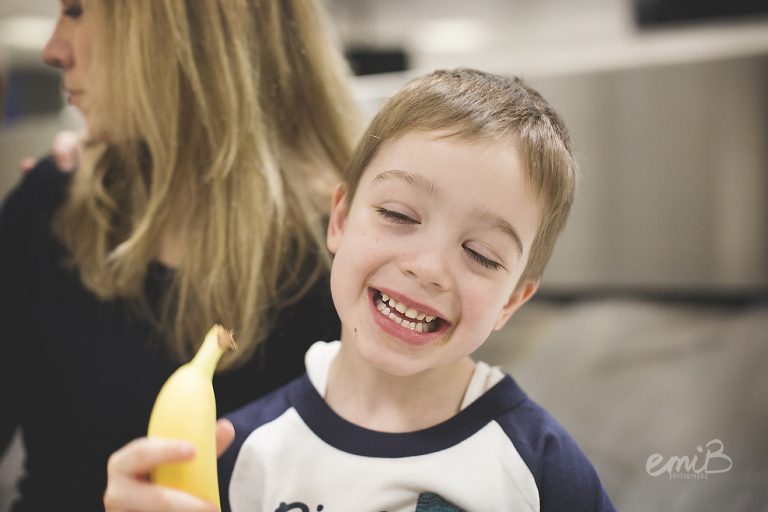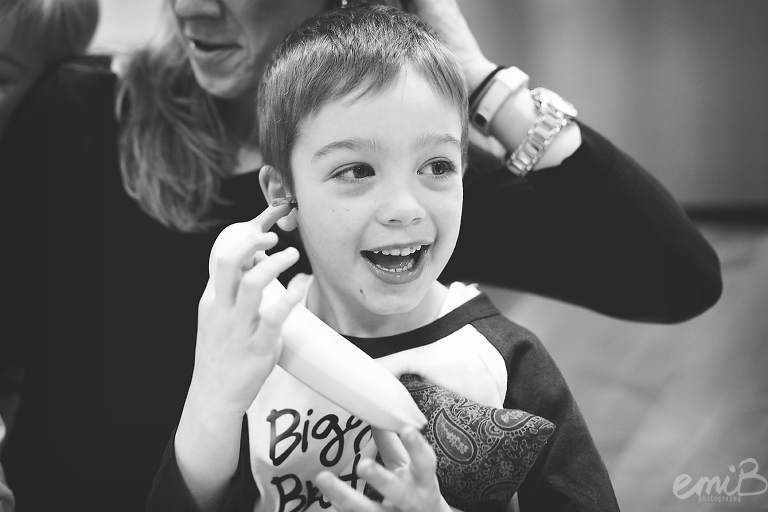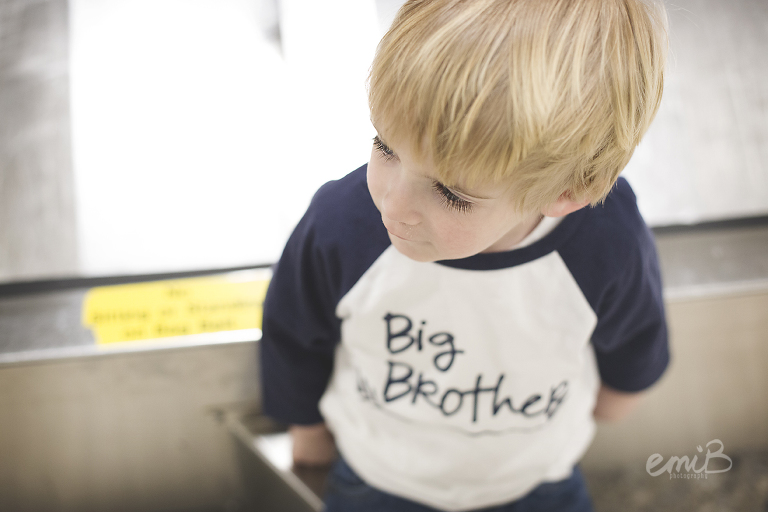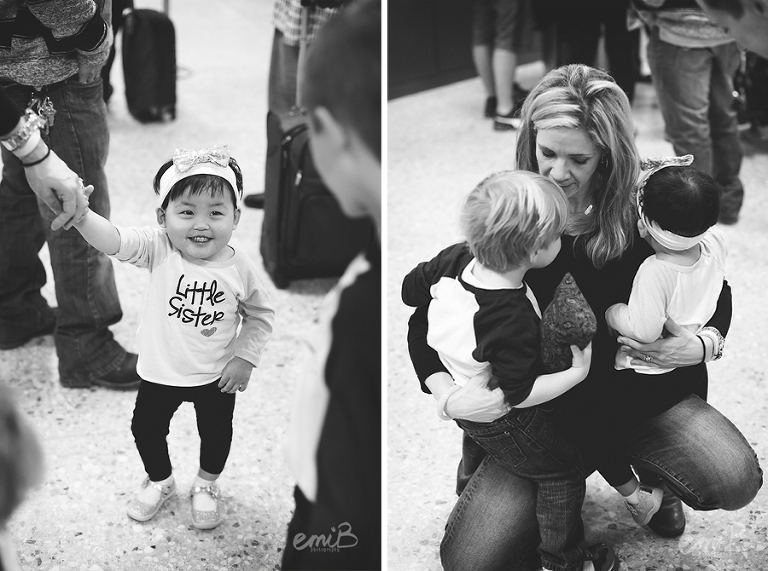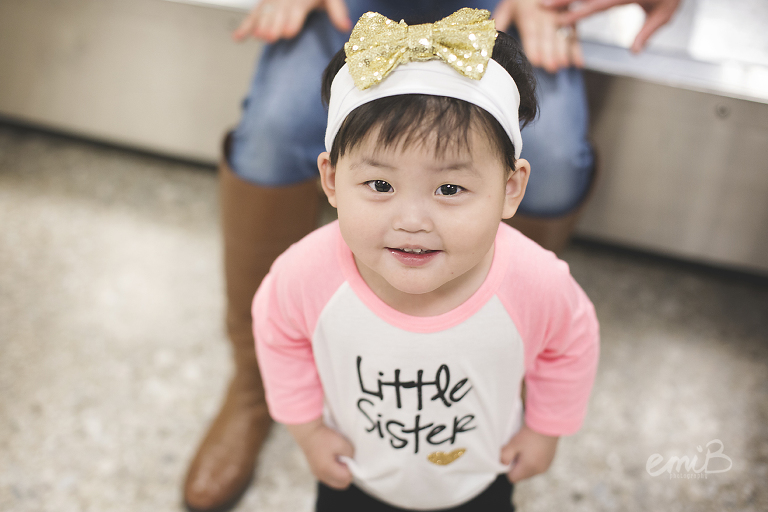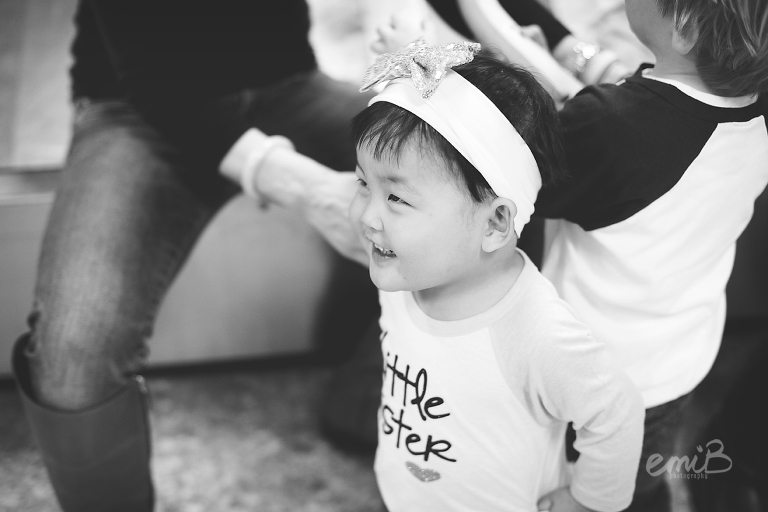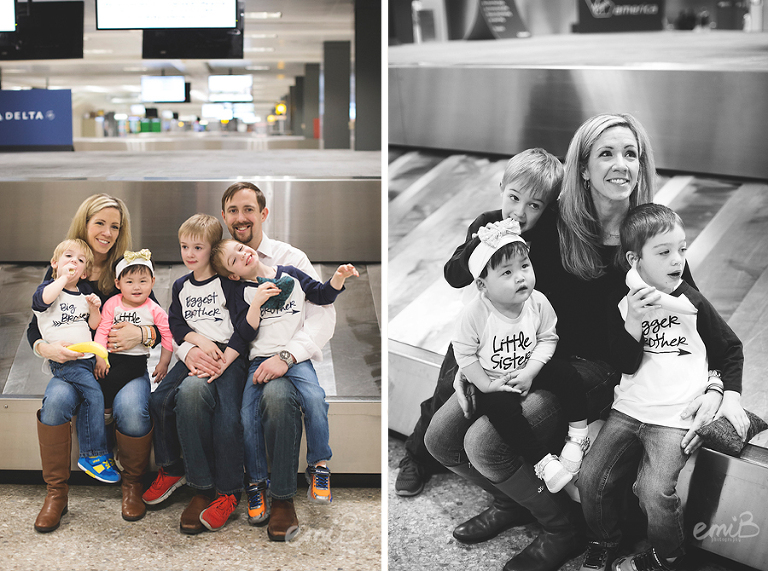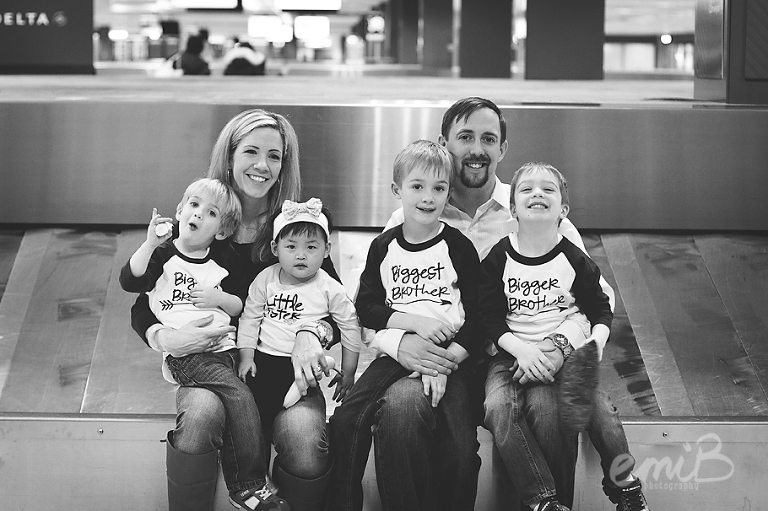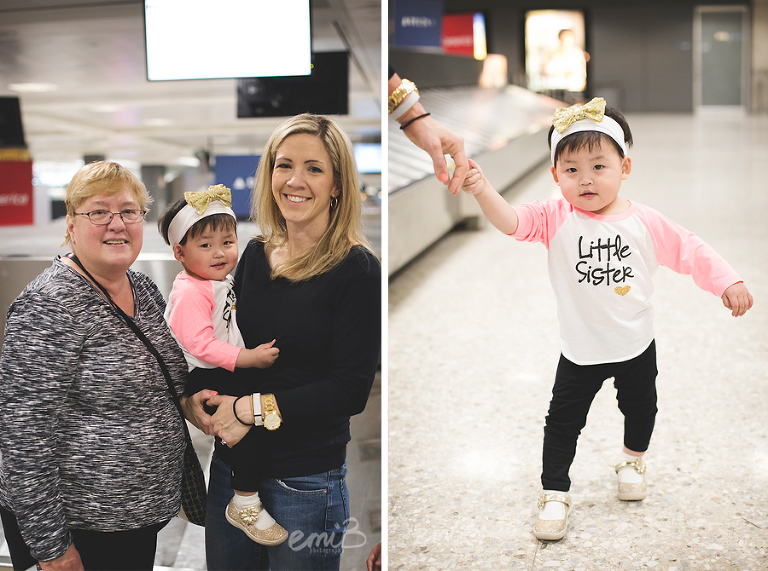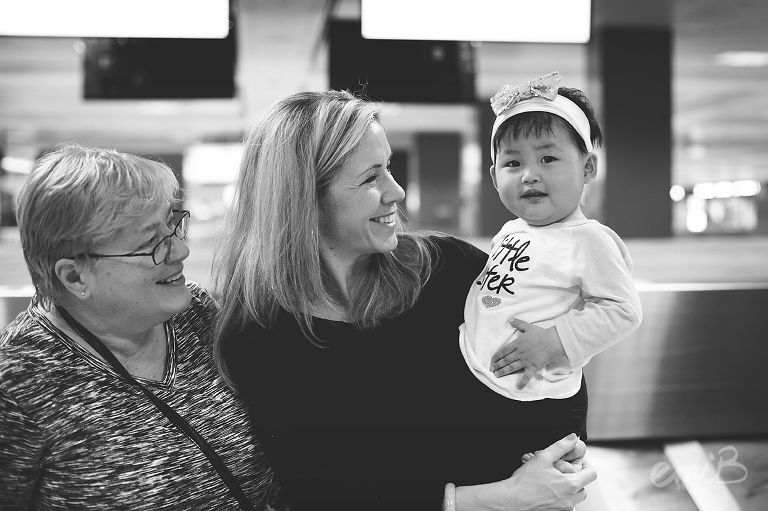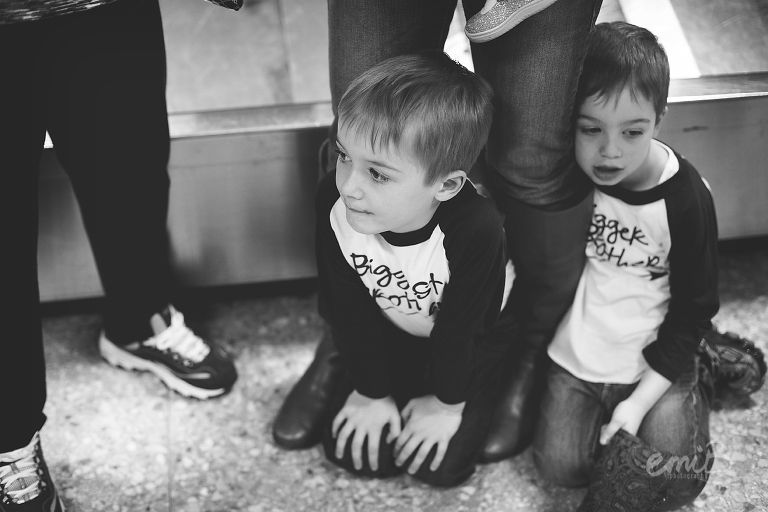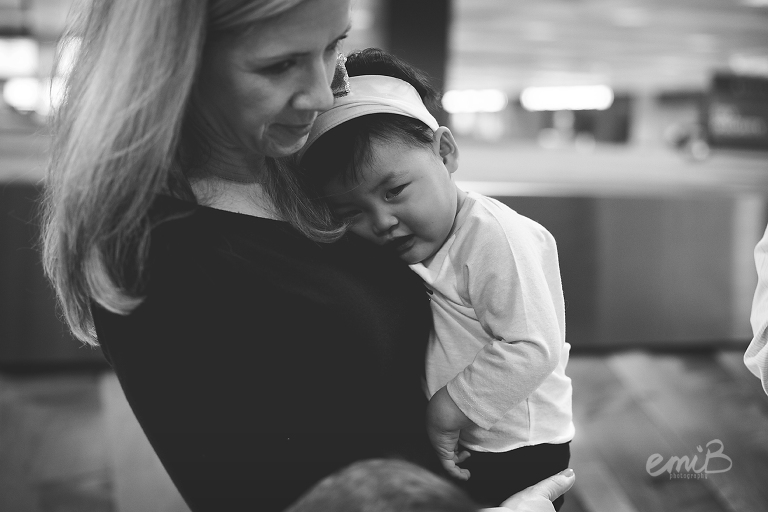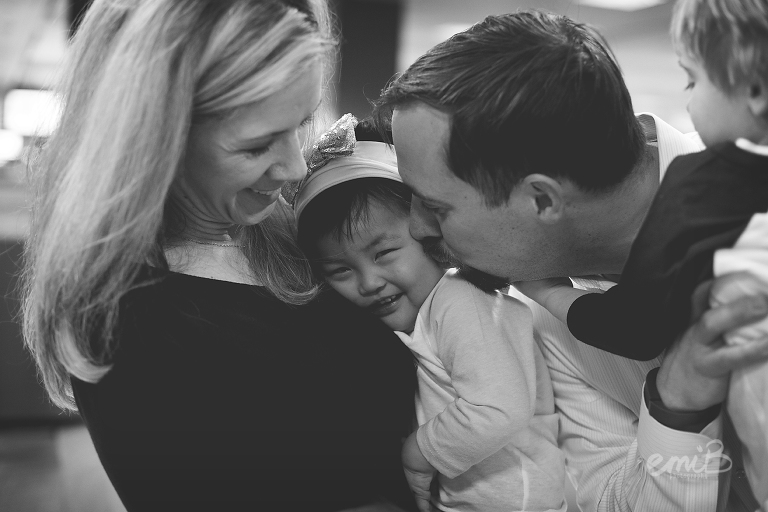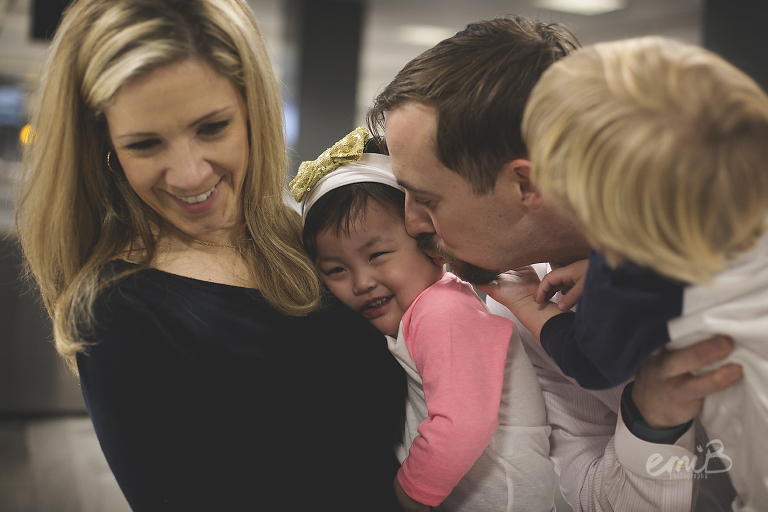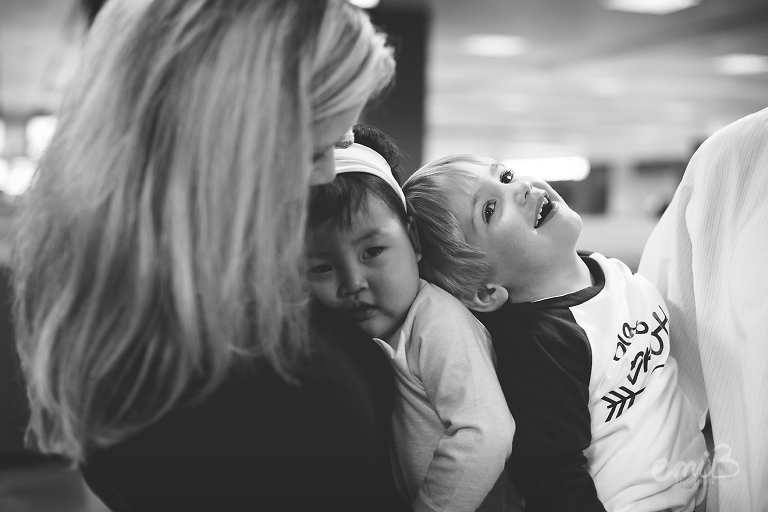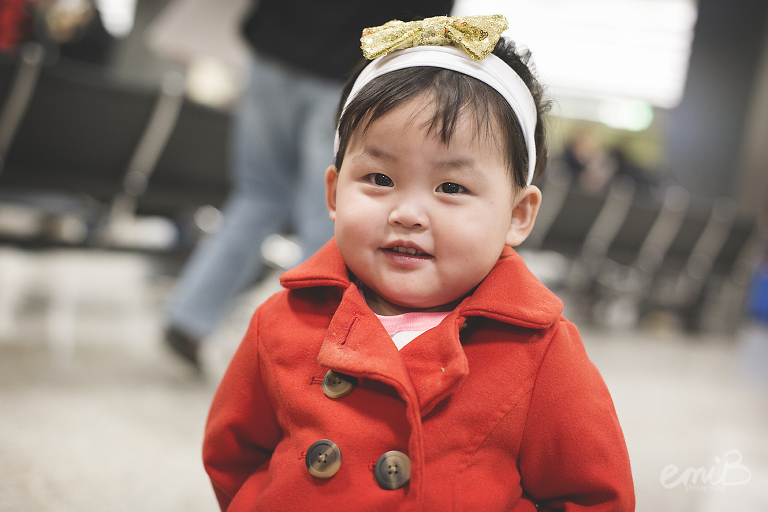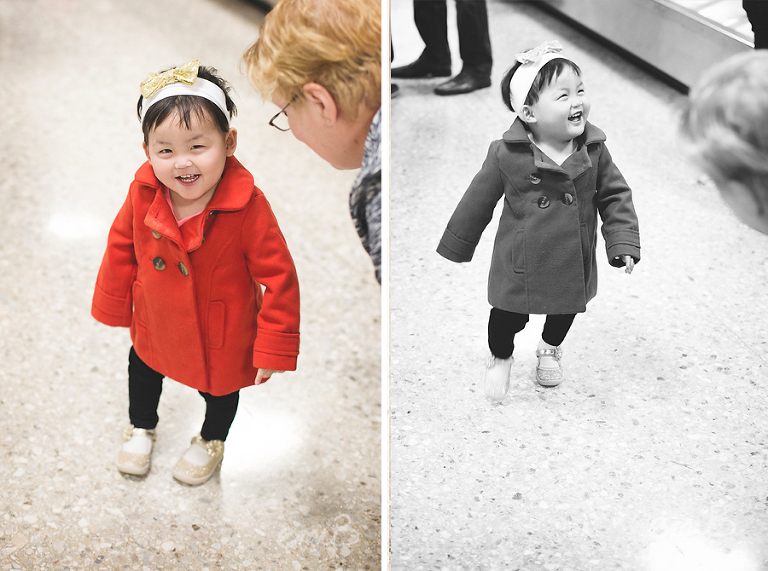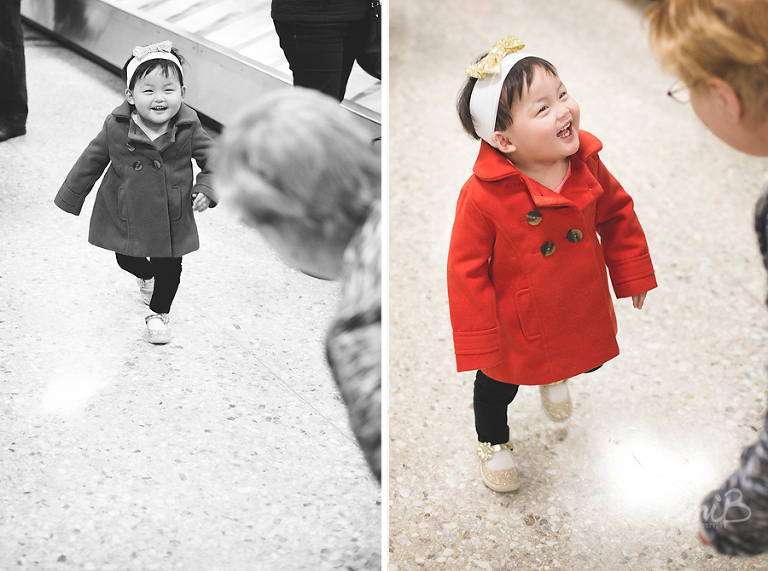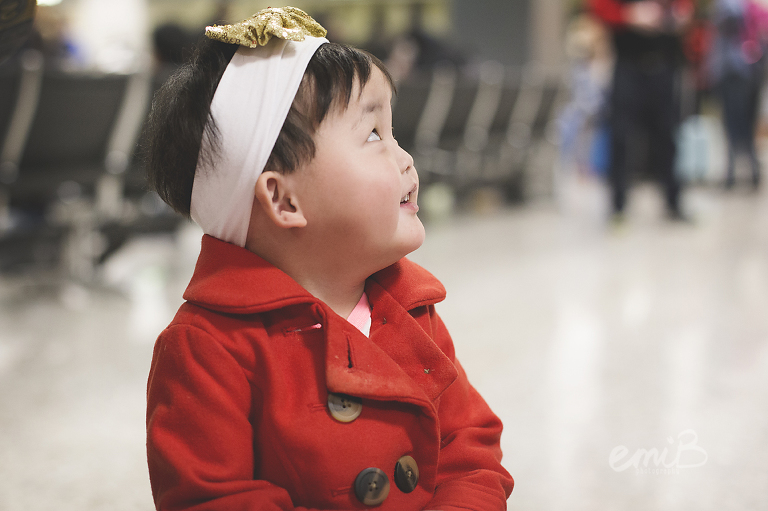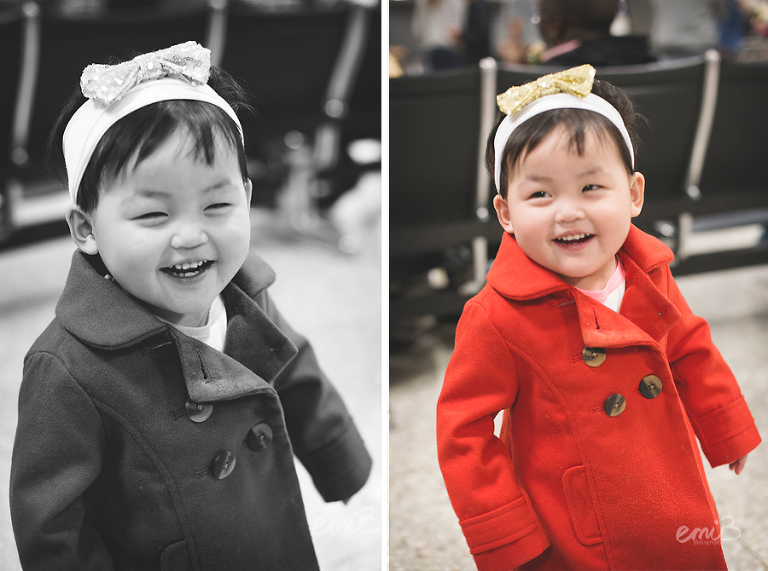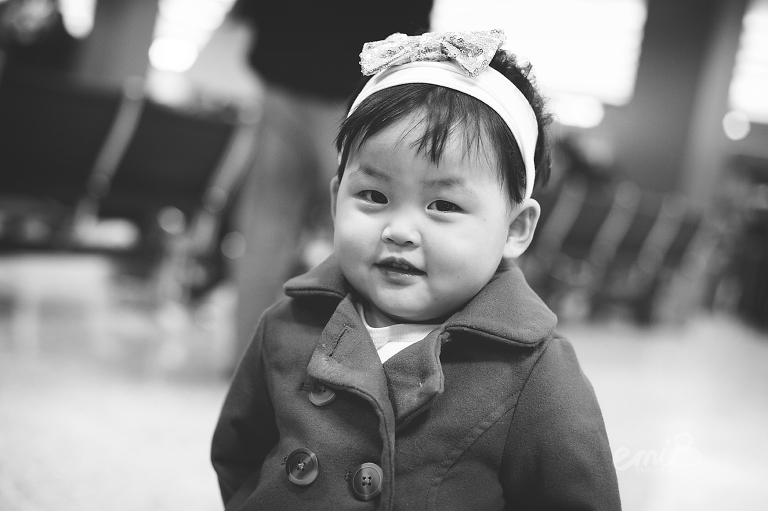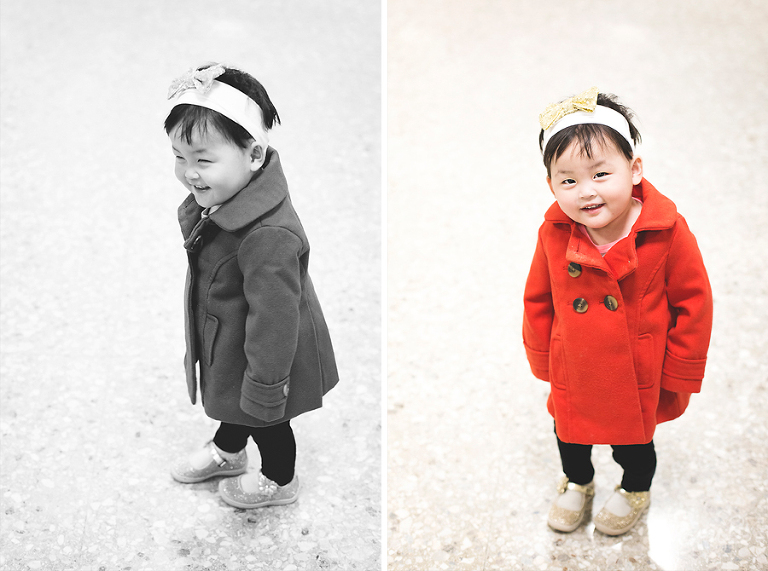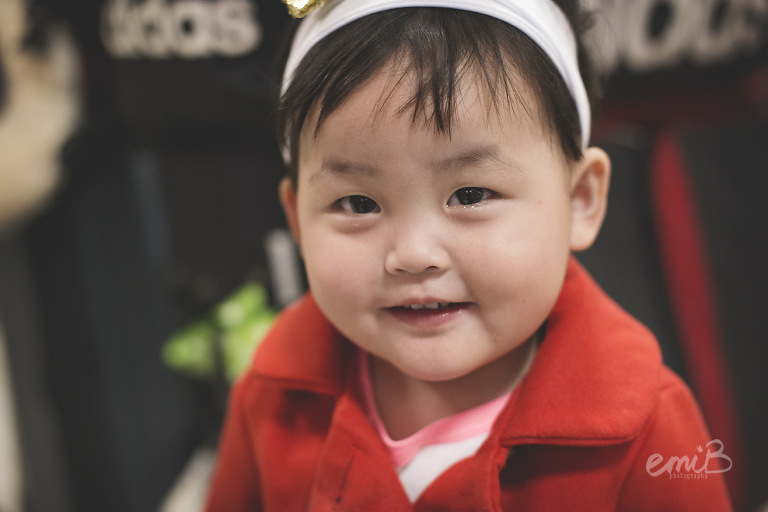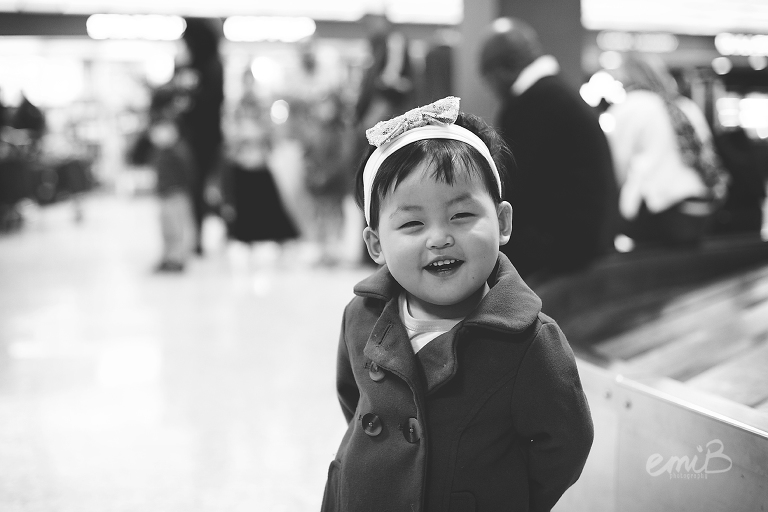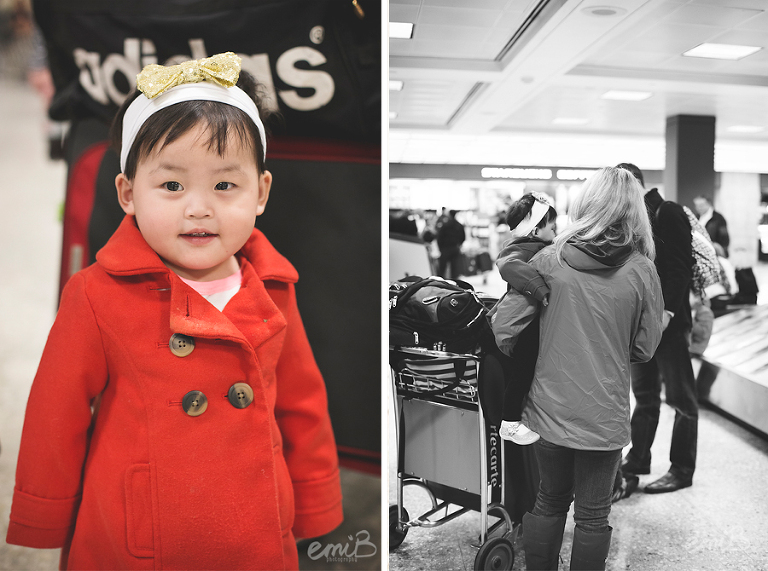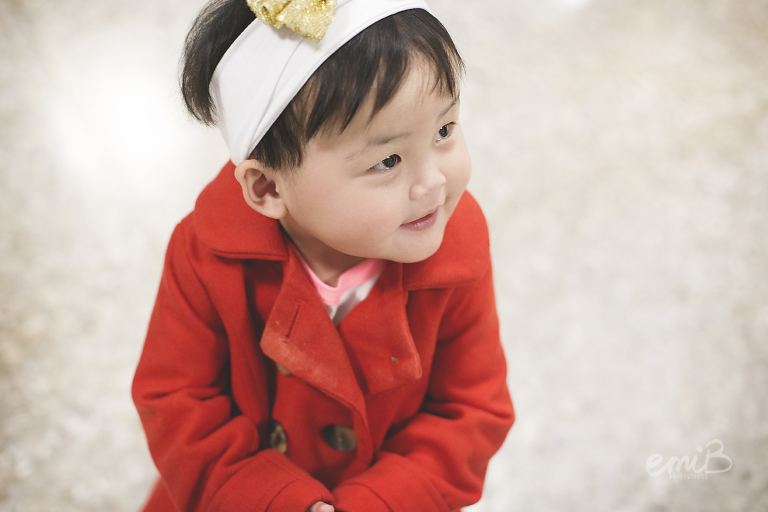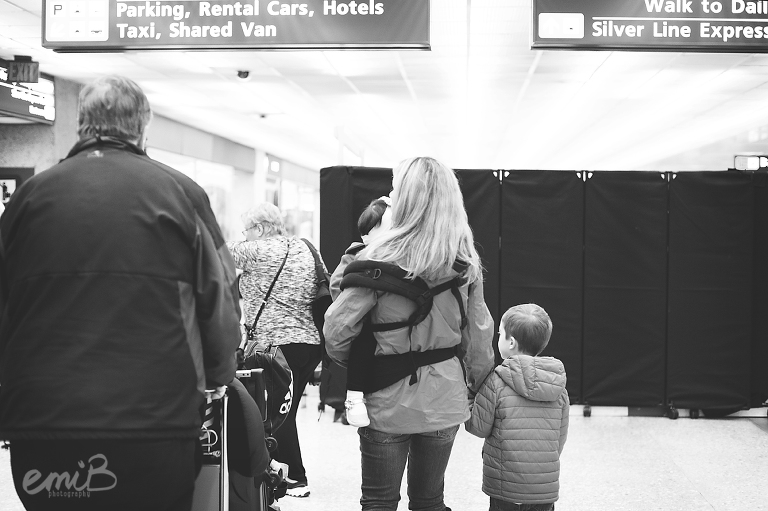 Welcome Home Vivianne!!