You read about his birth story last week and just like that he's ONE. It kind of feels like it's only been a week since Zac was born. Since we don't plan to be out numbered, he is our last baby so I've been trying to soak up every detail. I would smell his soft head so much to try to remember that perfect new baby smell, I hold him for an extra minute before putting him down to bed in his crib, and no matter what I do, he just keeps growing (the nerve….LOL!) So here we are, with a one year old (and a 5 year old that needs his own session soon!) who are as different as night and day. Jesse is my calm, cautious, day dreamer and Zac is my energetic go-getter. I had no worries about his ability to destroy this cake, but I wasn't too sure how much he would actually like EATING it. Even from his first days of food tasting, he never really enjoyed sweeter flavors. Bananas are about as sweet as gets. Anything with pears or apples… and forget about cinnamon! Raspeberrys and icky faces is all you'll get from Zac. He was an all vegetables all the time kind of guy (though he is now slowly warming up to fruits.)  Matt enjoys unsweet tea and I have no doubts Zac will follow along in his footsteps. See for yourself how Zac vs. Cake went down:
Oh wait- first! I'm a sucker for side by sides, so here is newborn baby Zac next to Birthday Zac.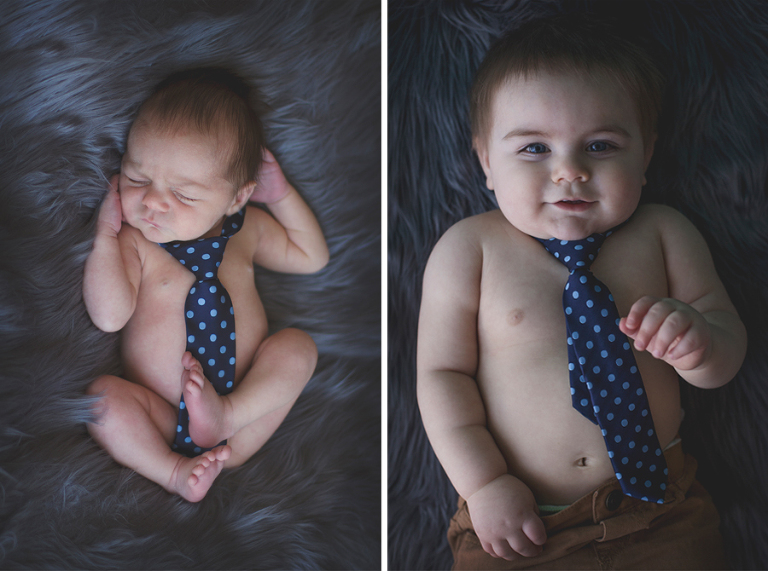 6lbs, 12oz; 19″ long vs 20lbs, 2oz; 28″ long! wow.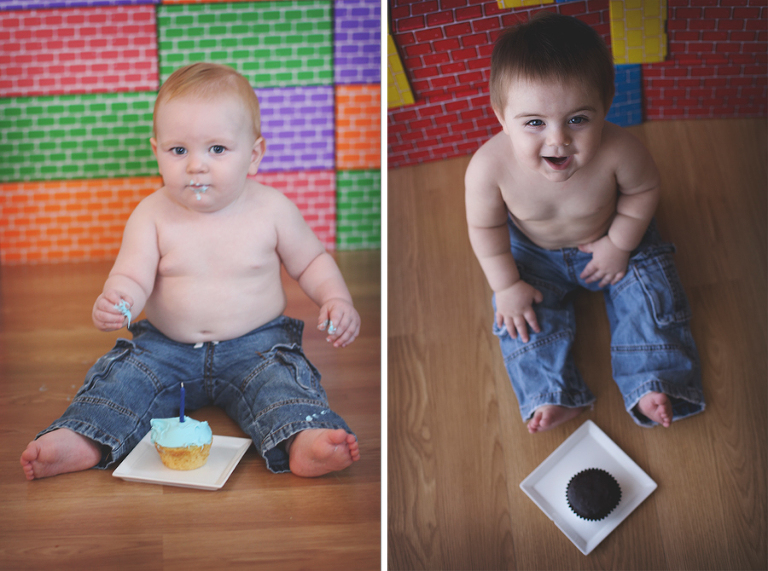 And we set up a little reenactment of Jesse's cake smash from November 2012!
Ok now onto Zac's session: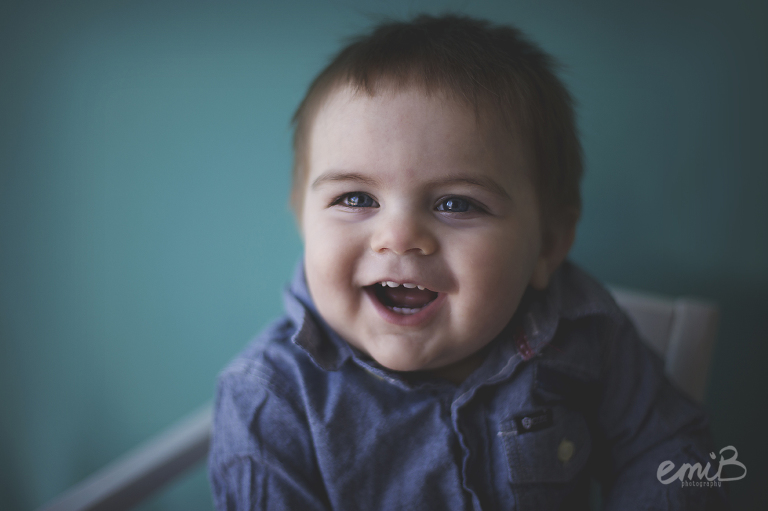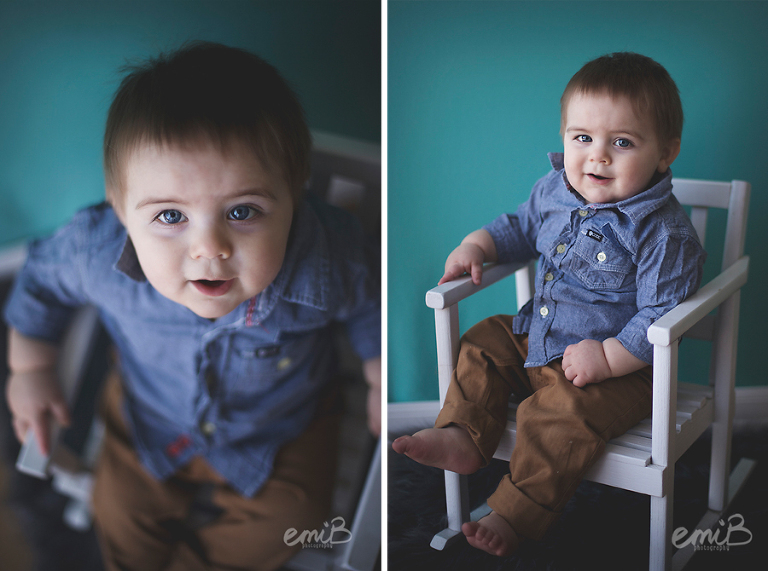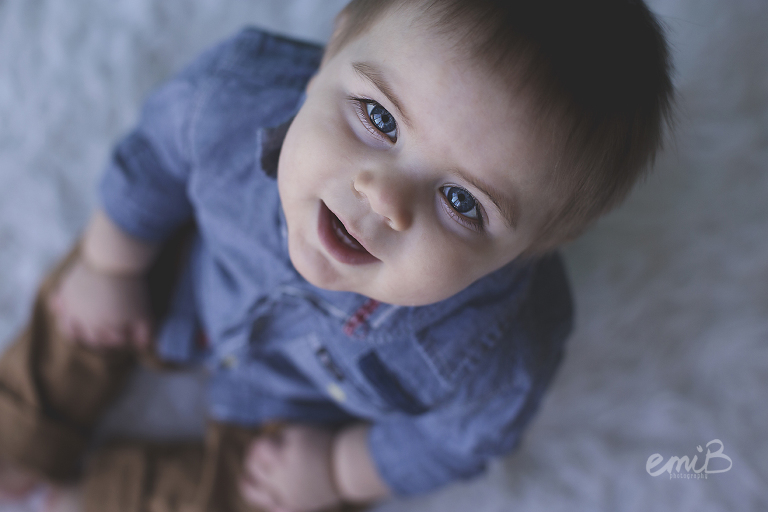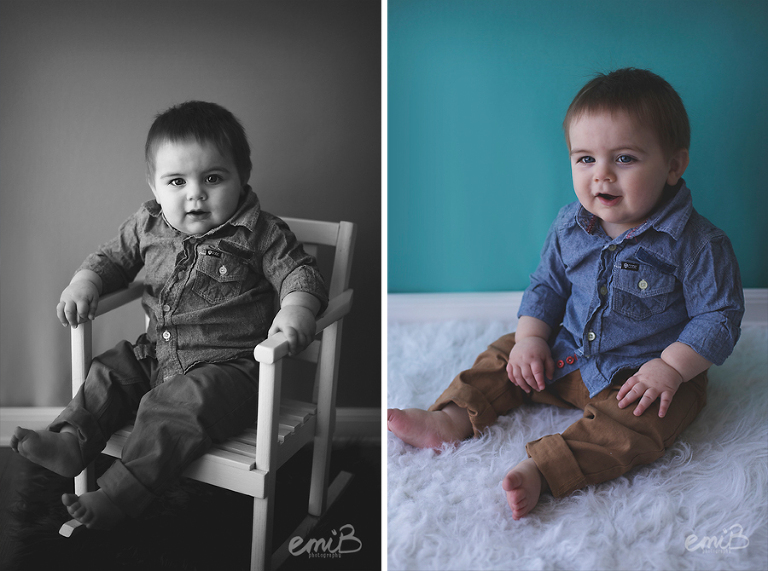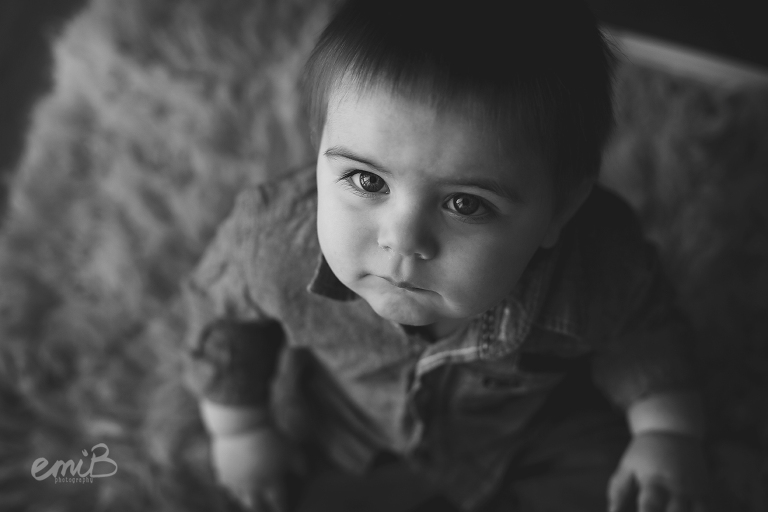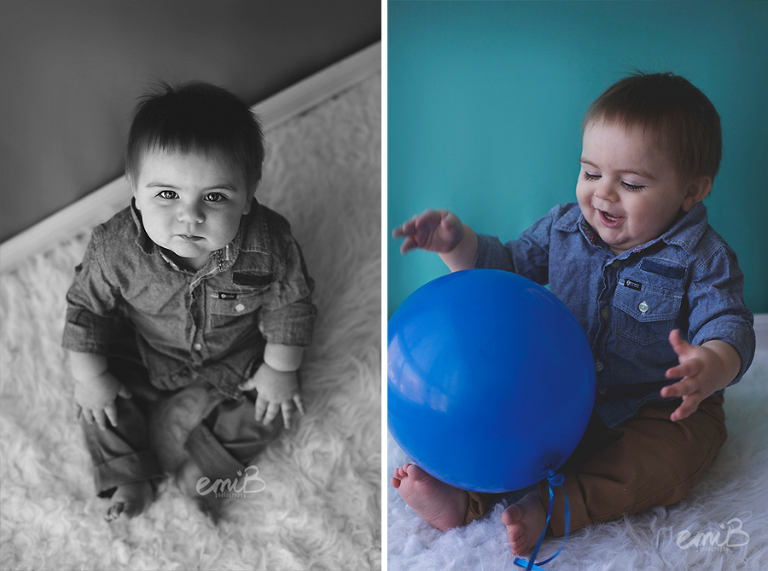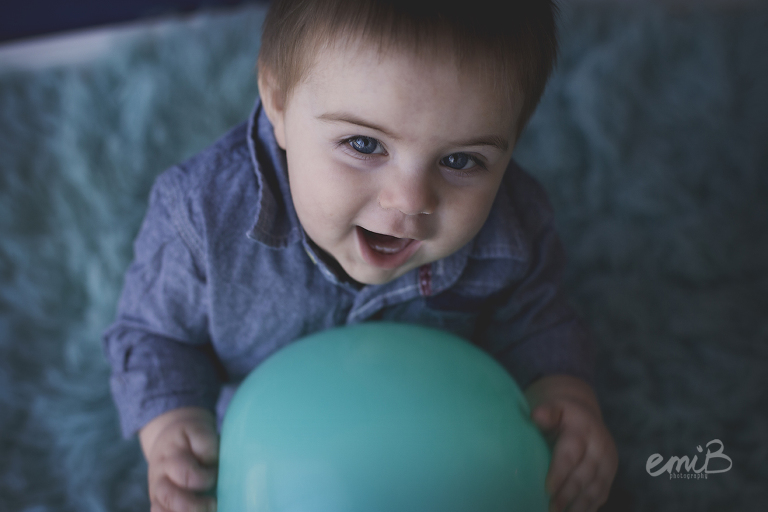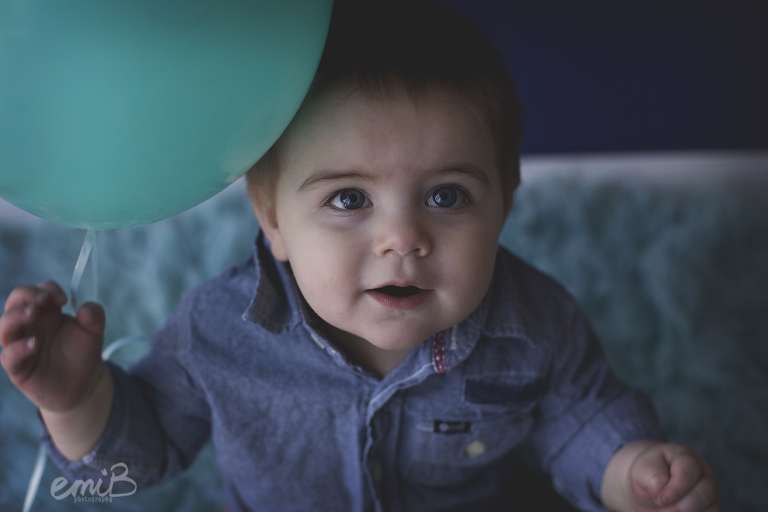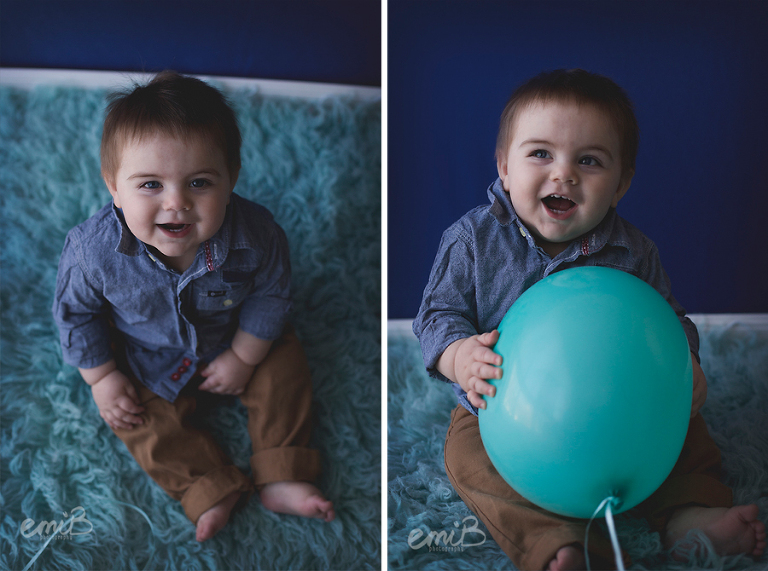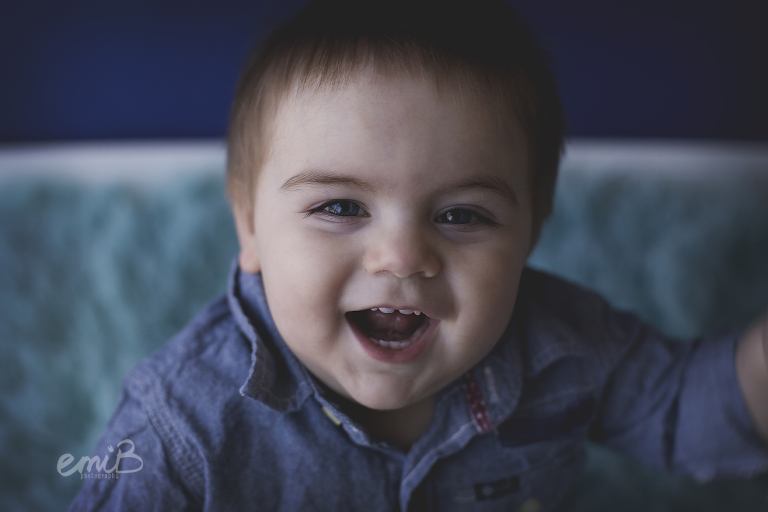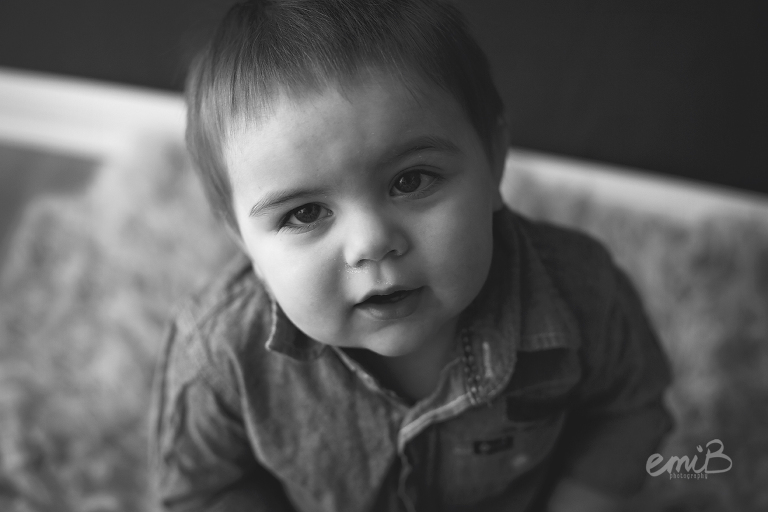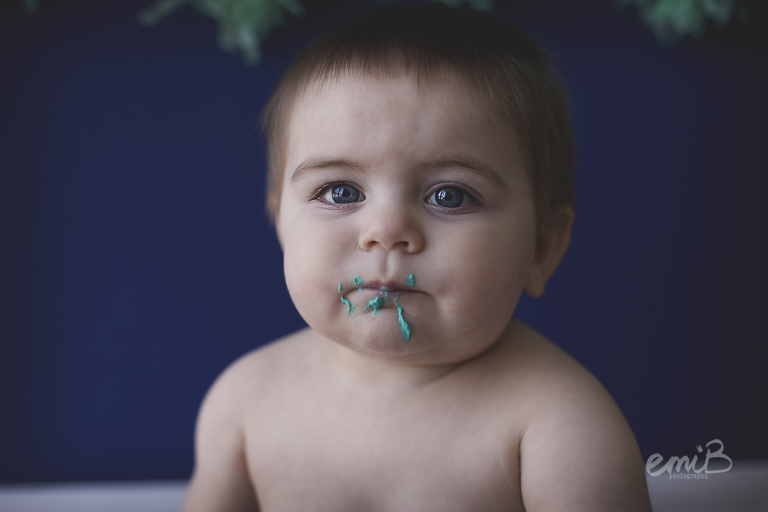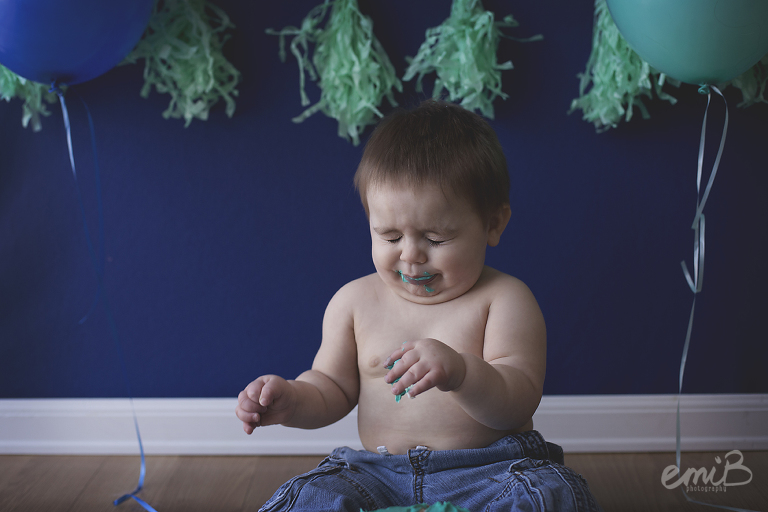 A little too sweet?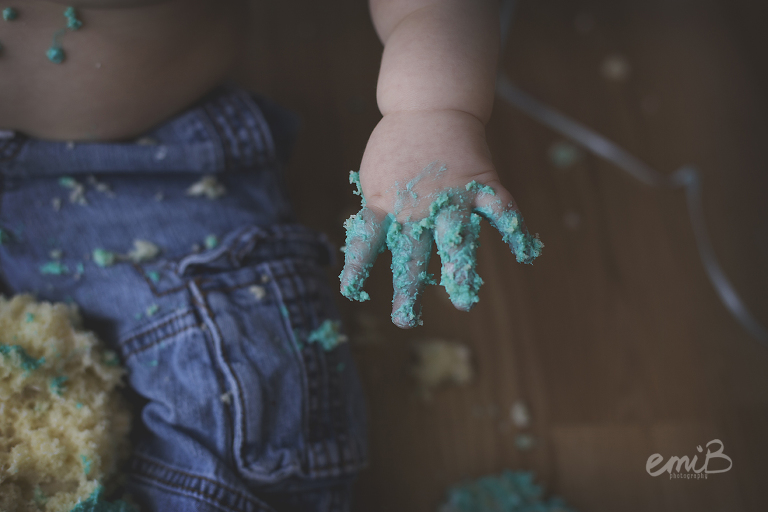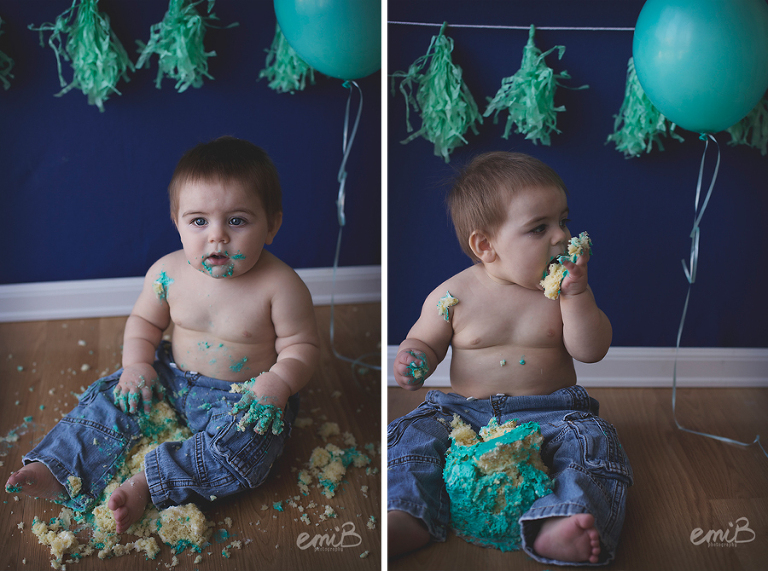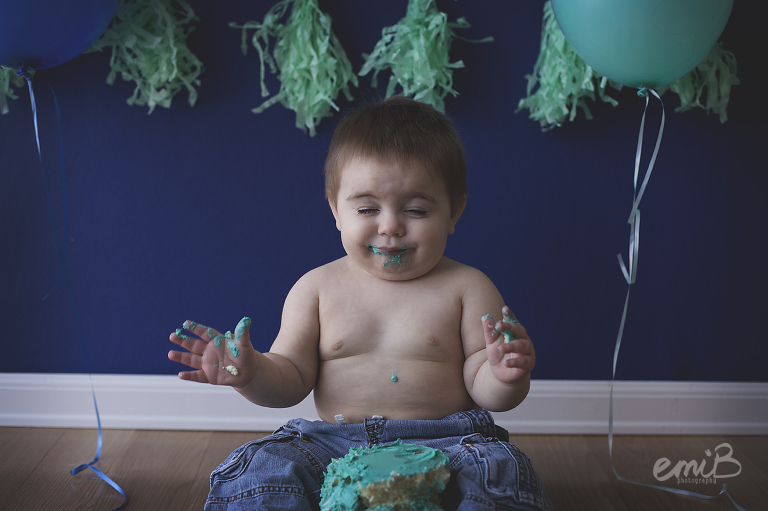 It's interesting because he has sucked on a lemon slice or two at restaurants without flinching at all!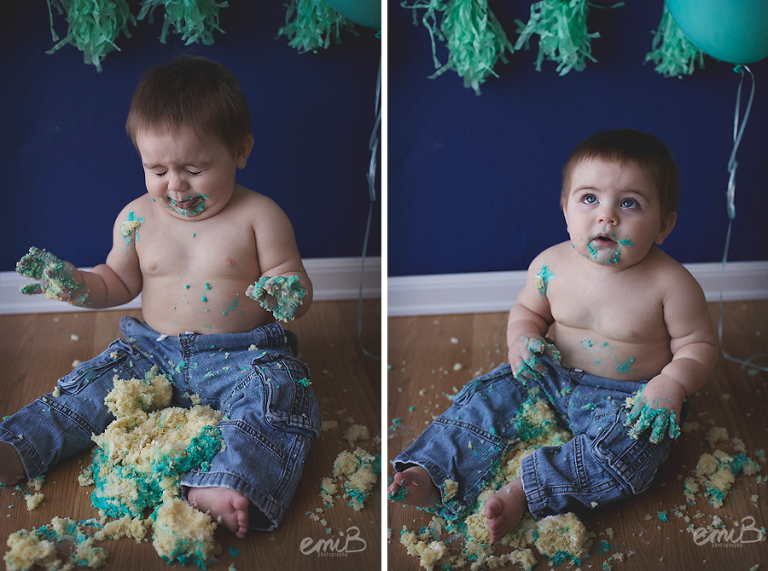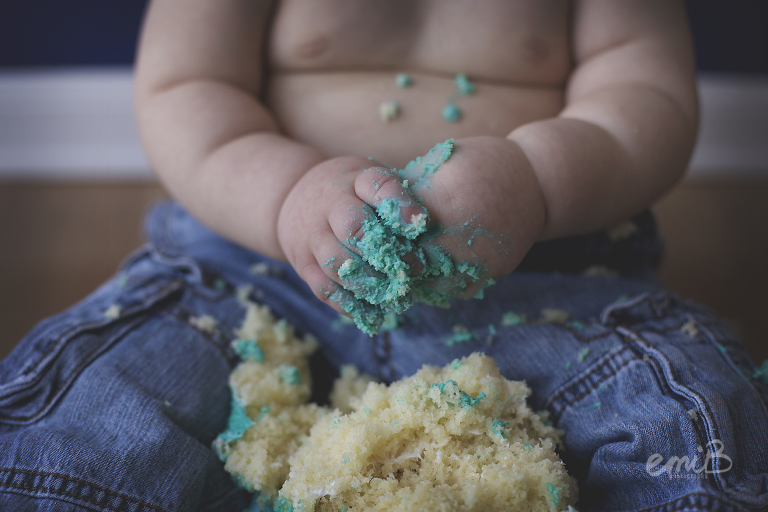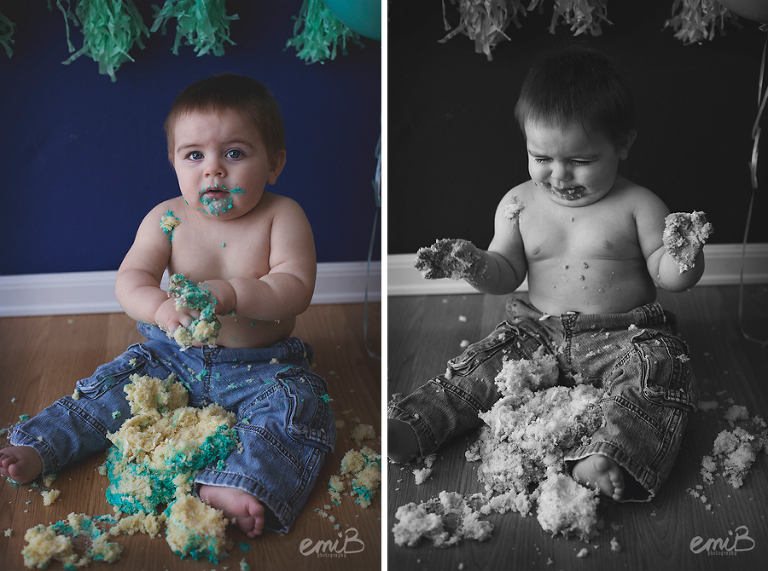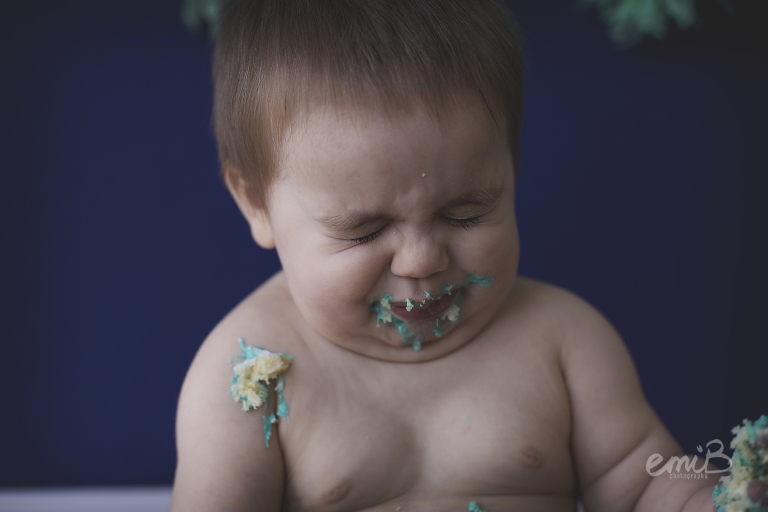 But a vanilla cake with vanilla frosting? ALL of the icky faces. Haha!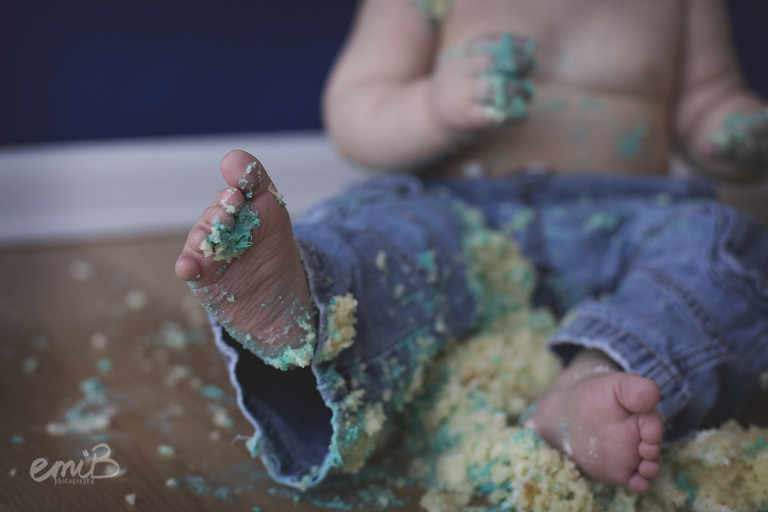 It was definitely smashed though!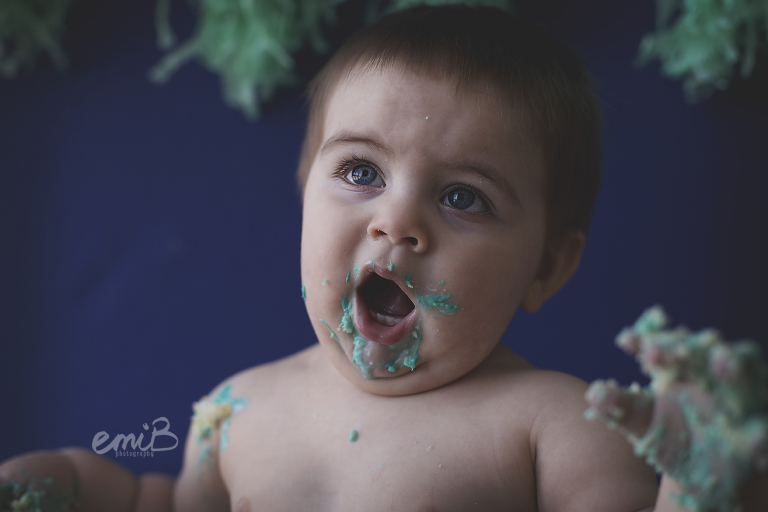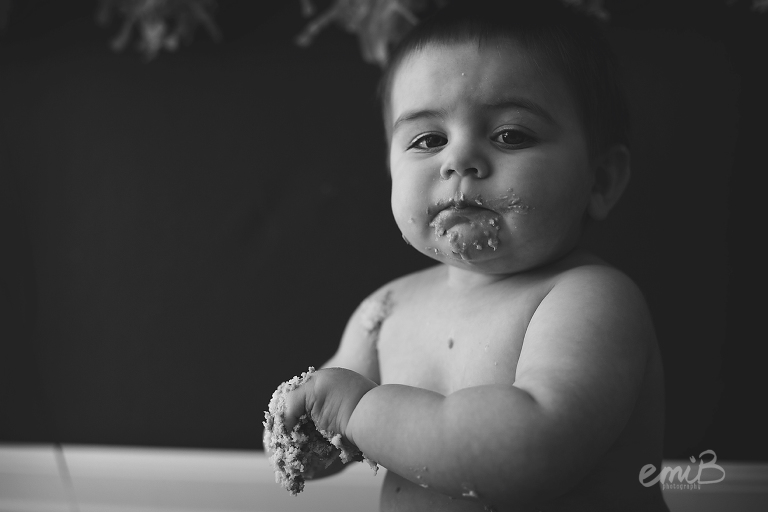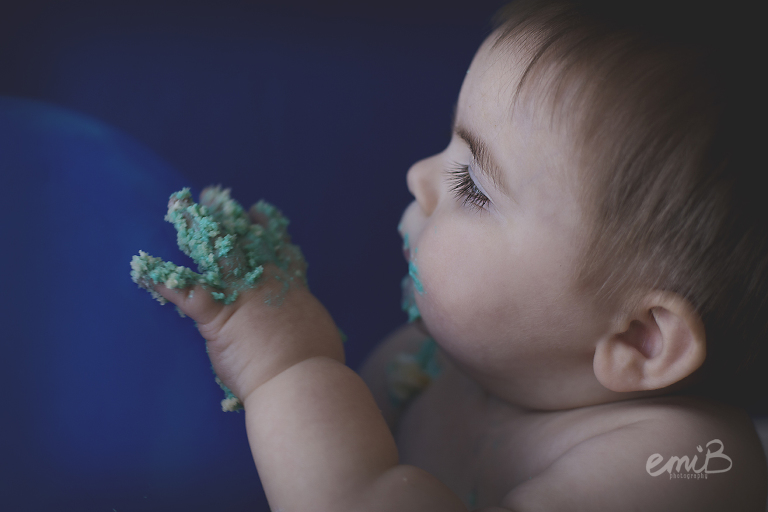 Lashes. For. DAYS.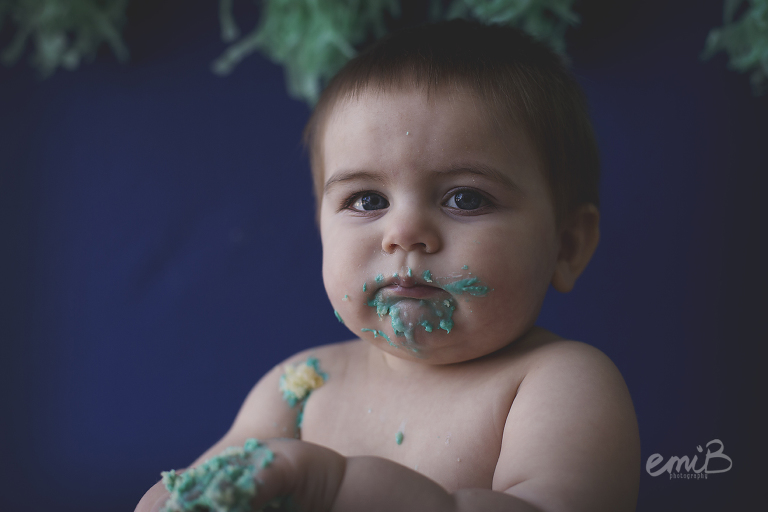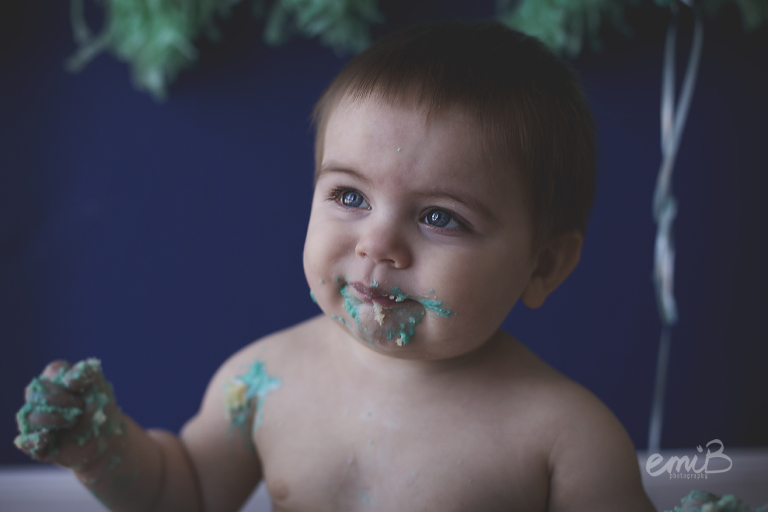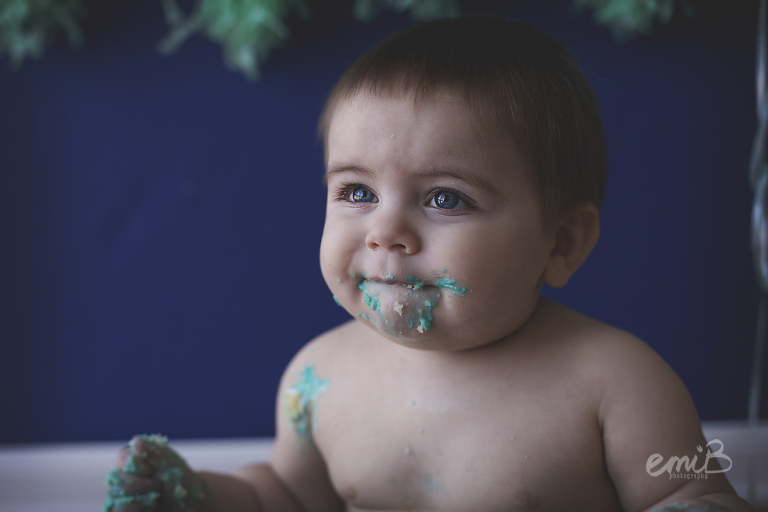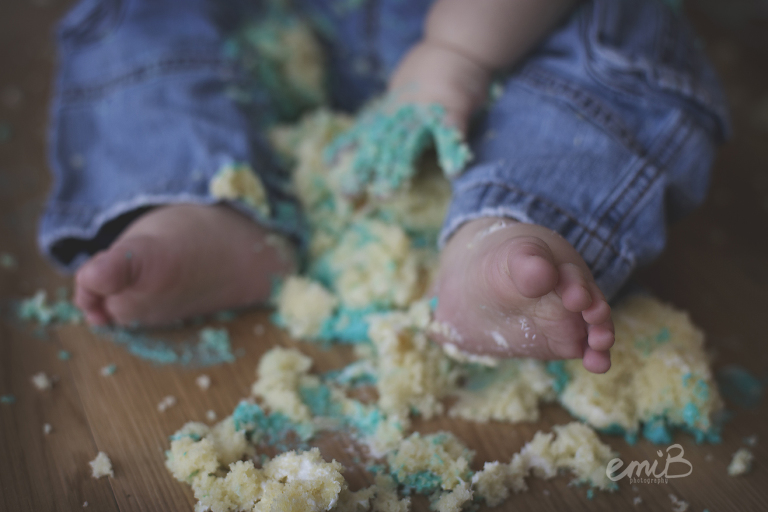 I'd call that a success! Try to slow down with that growing a little bit, ok bud?