Hey guys! Besides the cozy, food and cheer filled holidays that we just had the pleasure of celebrating over the last few months, New Years Eve is one of my favorites. I love the gold, sparkly vibe and the clean slate feeling. Now, I'm sure a lot of you will agree with me that 2016 could have gone better, in a general sense. I definitely had some amazing moments in 2016, and we'll get to that in another post. BUT guess what?! I got you something!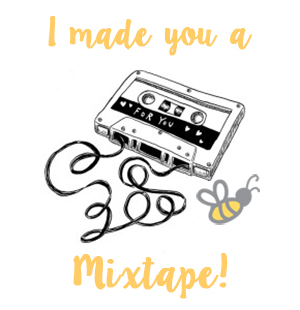 Music is a huge part of my life and can really turn my day around. I also really crave some new songs after the holidays, so let's shake off 2016 and start 2017 with a fresh new playlist of great tunes!  I chose songs that had fun beats and uplifting lyrics to keep pep in your step! If you don't have Spotify, you can listen right here. If you do have Spotify, follow my playlist and listen along with me as the soundtrack to your greatest year yet!
If you have any fun, uplifting songs you think would go great with these, please comment them below! Let's collaborate for a great year!